Welcome to our newest column, Do-Si-Do, where it's our turn to make one of the projects from our magazine.
I tried my hand at Julie Porter's She Labors, featured in this issue. During the process I thought about our Designer Notes question—dealing with mistakes, because I made a lot of mistakes! Some had to be ripped out and re-done correctly. Many, however, survived the cut (no pun intended), and I'm not about to tell anyone where they are. You can simply admire the finished product, imperfections and all.
From a small fabric, wool, and floss stash, I grabbed what I could, loaded up my Jeep, picked up my BFF Kimmy, and headed for my little cabin in the West Virginia mountains. There I was forced to use what I had, and that required a lot of pondering, stitching together too-small pieces, and slightly changing the intended look of the item.
In addition to the cabin trip, this little project accompanied me to a yoga retreat in Davis, West Virginia, and to my parents' house in Williamstown.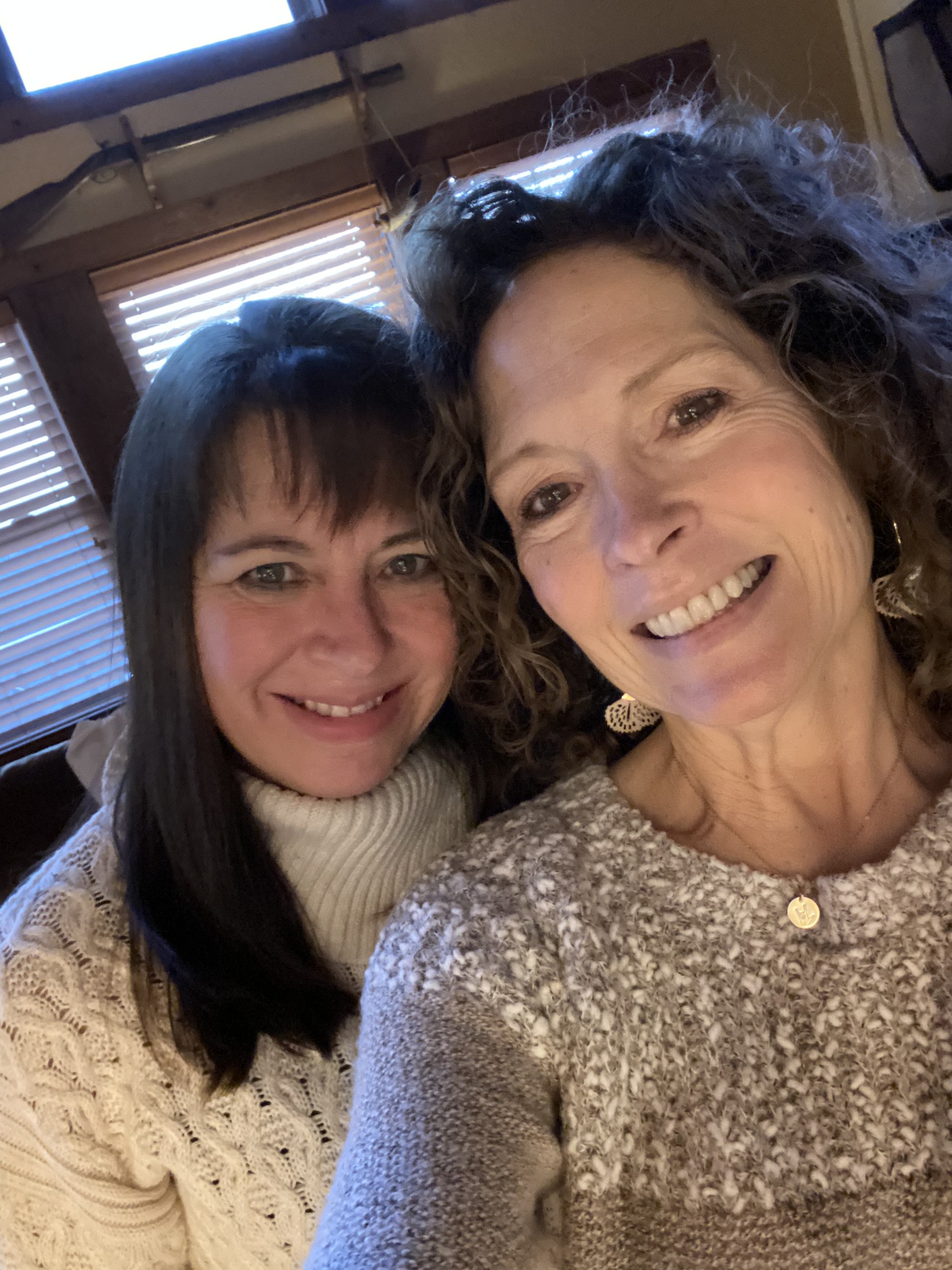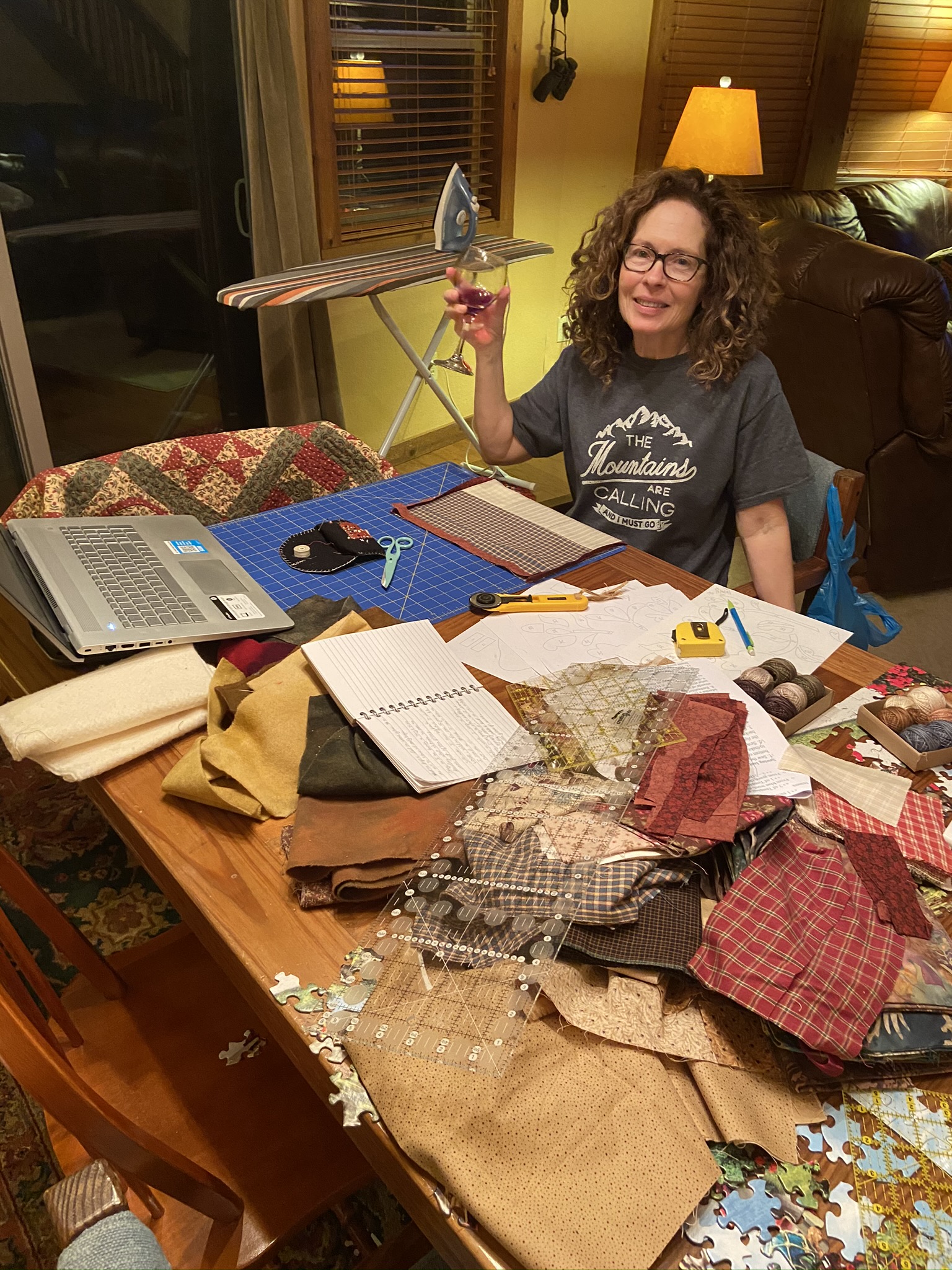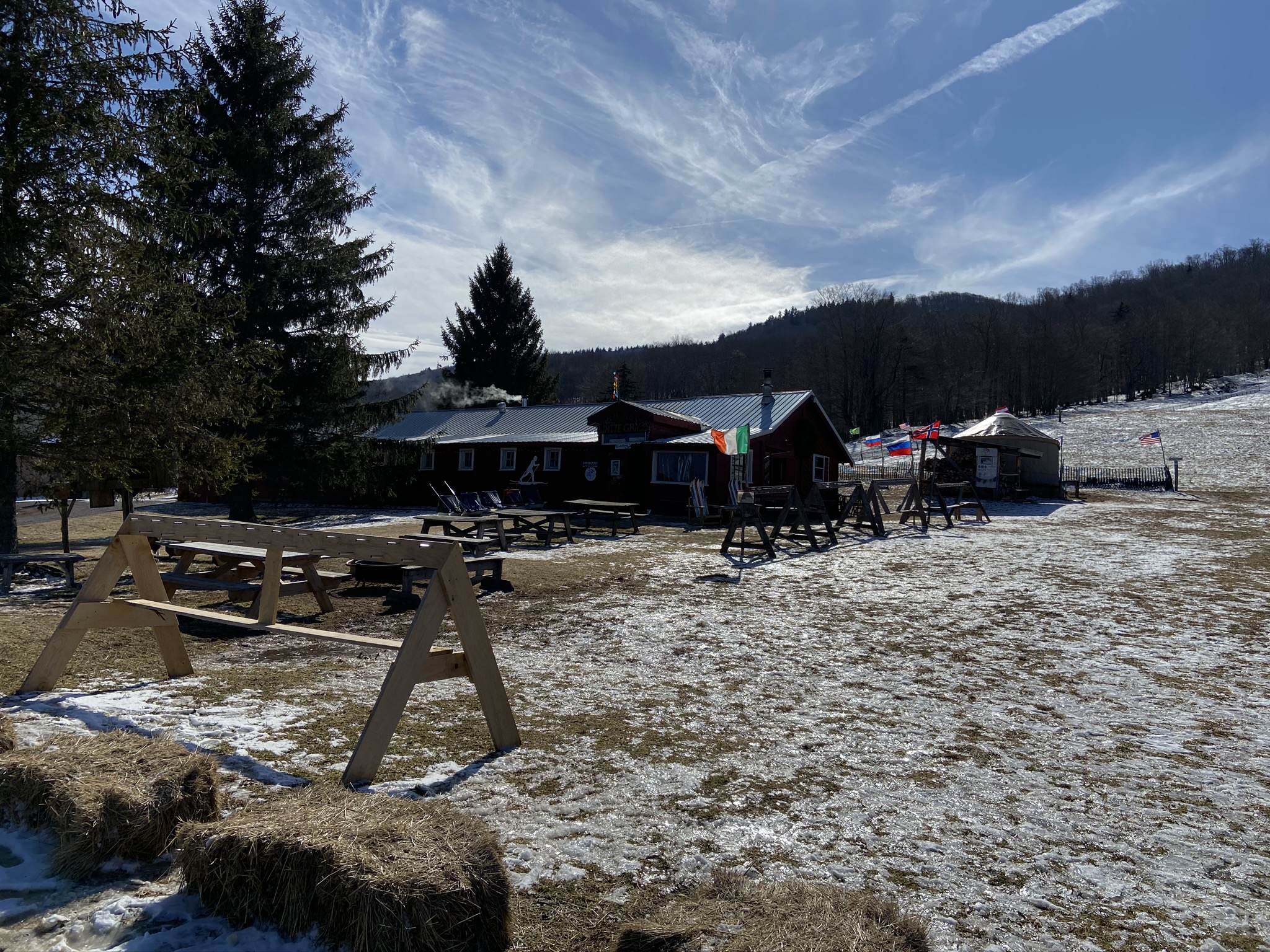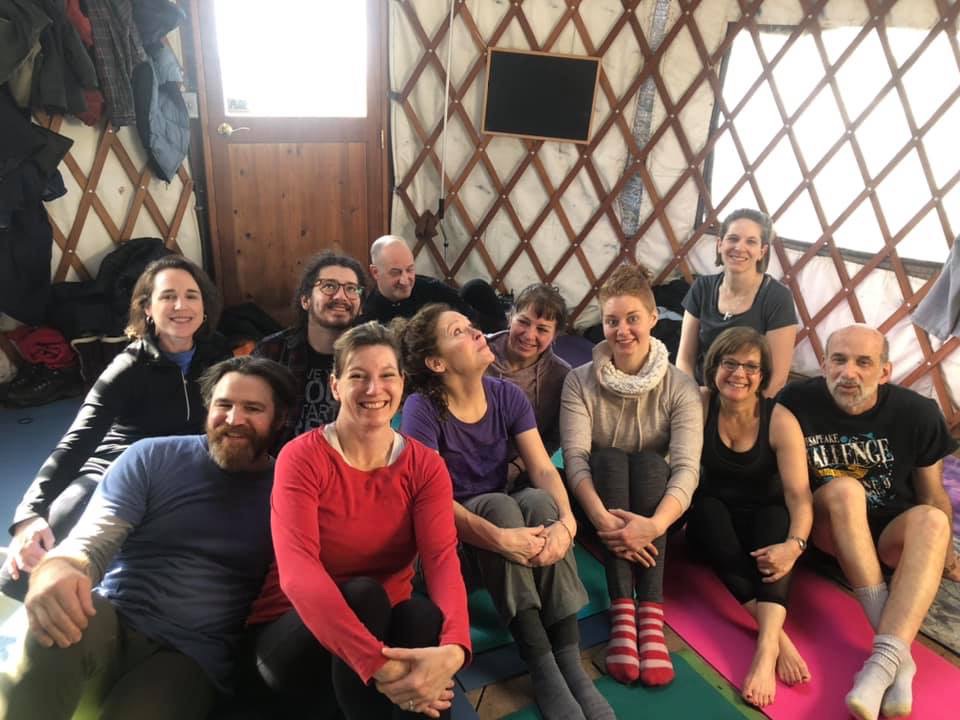 Kim and I ventured up to the White Grass Ski Touring Center in Davis. We tried out Yoga in the Yurt one morning, and went on a group hike led by Chip Chase, the owner of White Grass.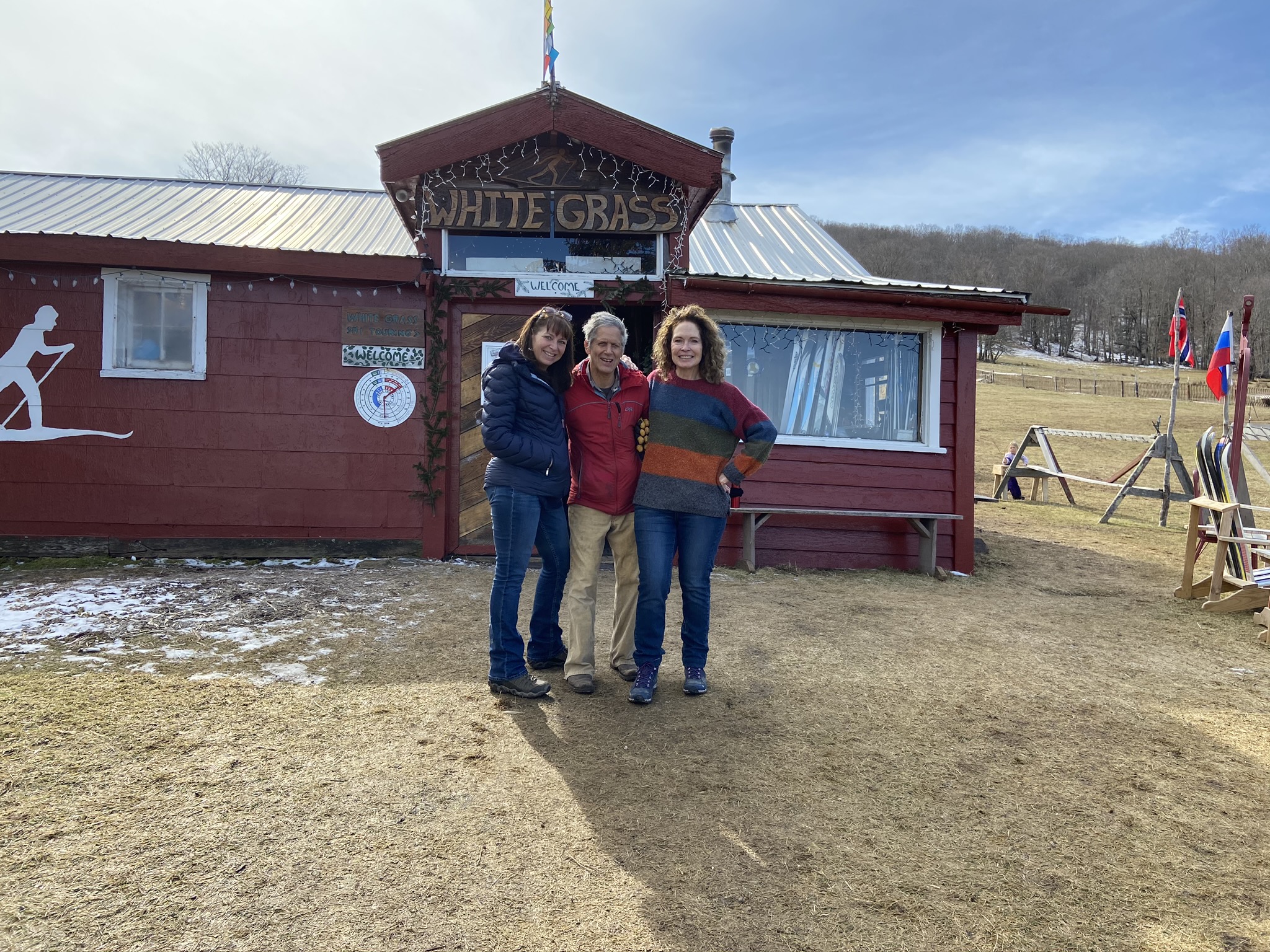 A few weeks later at a yoga retreat at Black Bear Resort, I roomed with a couple stitchers, and had a great time visiting with them and stitching when we weren't doing yoga or hiking. The picture below is on the Pase Point Trail at Blackwater Falls State Park.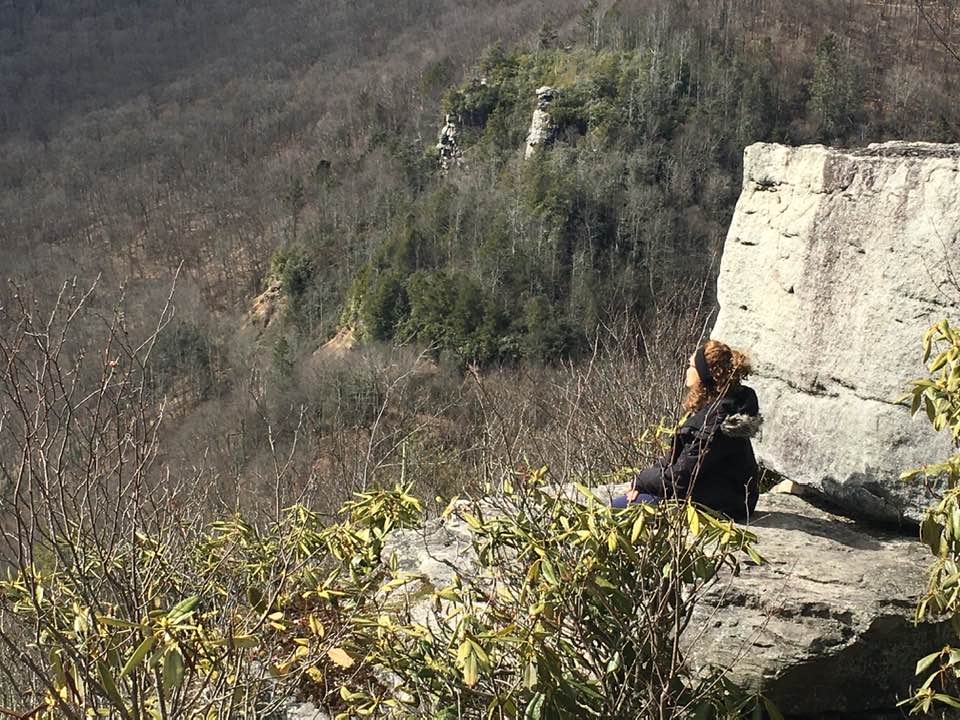 I made this little snow dog in front of my cabin. Roxy, my real "snow dog" was the inspiration.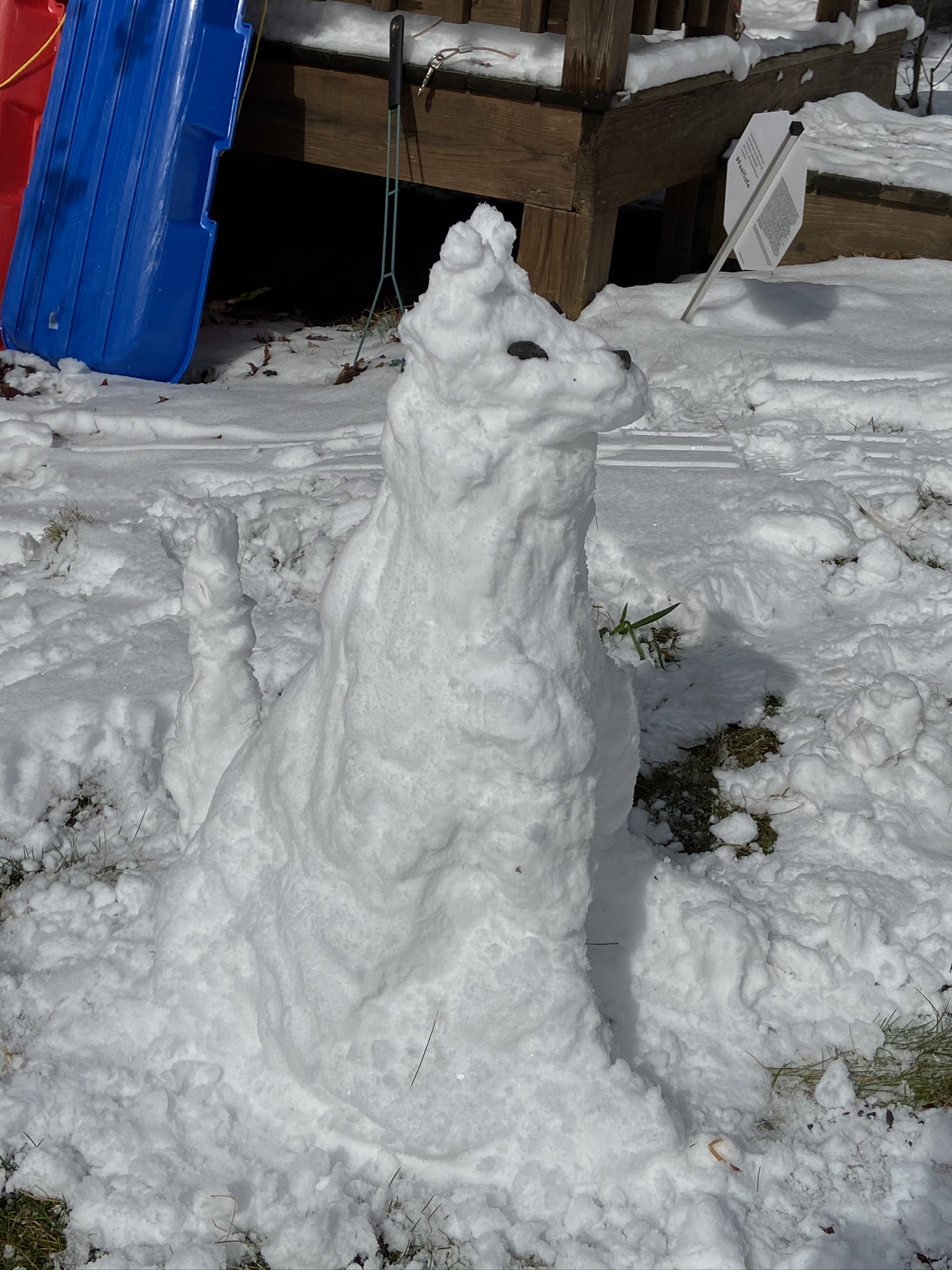 Voila, here is the finished project! I stitched the whole thing by hand: pieced, appliquéd, quilted, and bound.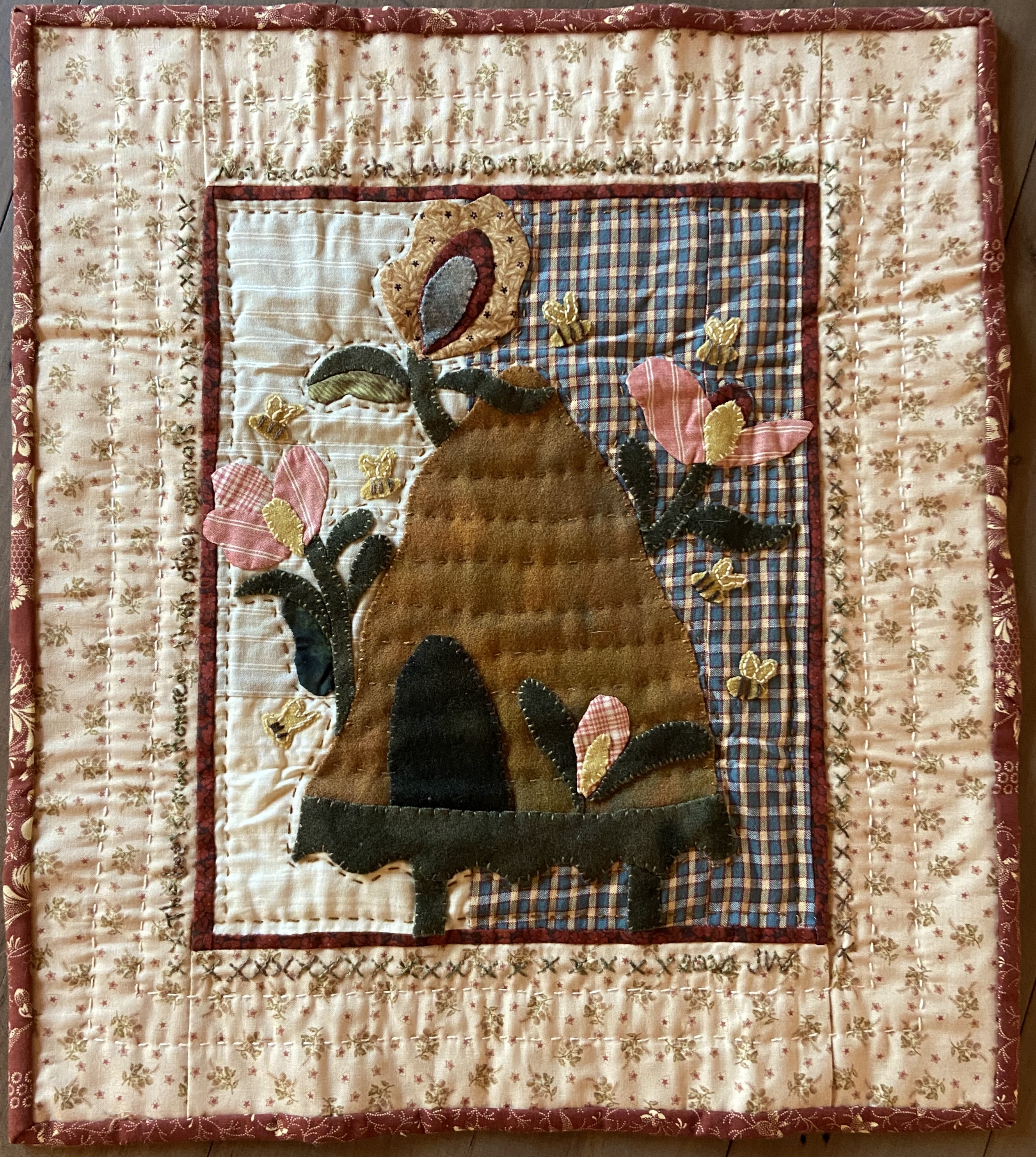 I'm happy with the results. We will gift this to Kathleen as a thank you gift for hosting our photo shoot. Let's hope she enjoys it as much as I enjoyed making it.
Thanks for reading,
Judy