Thank goodness, Spring is (almost) finally here in WV! With the exception of this weekend, it has been GORGEOUS and warm for the last week or so. The flowers in my garden are coming up (so are the weeds), and the grass is starting to grow, again! It's time to get some mulch spread!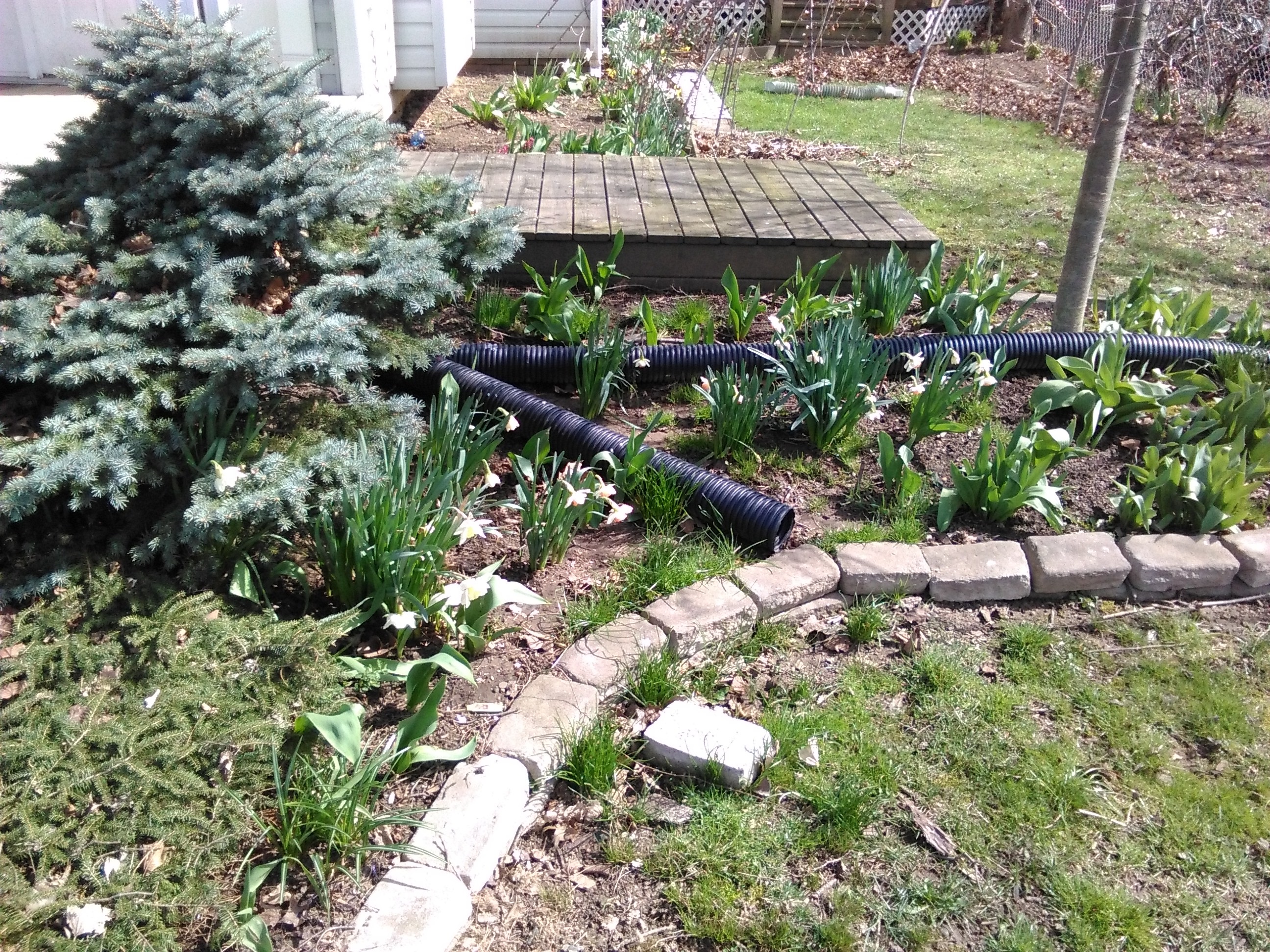 It's also tax season! Lucky me, I got my DREAM sectional, this year, and had to make an ottoman to go with it! Yes….I said make! I turned my old coffee table, into an ottoman! Just need to paint the legs! I'm also not sure if I like the color, so I may change that up, as well..but, here is a photo of the step by step process. I used 1" thick foam, duck cloth, and a staple gun. Henley even helped!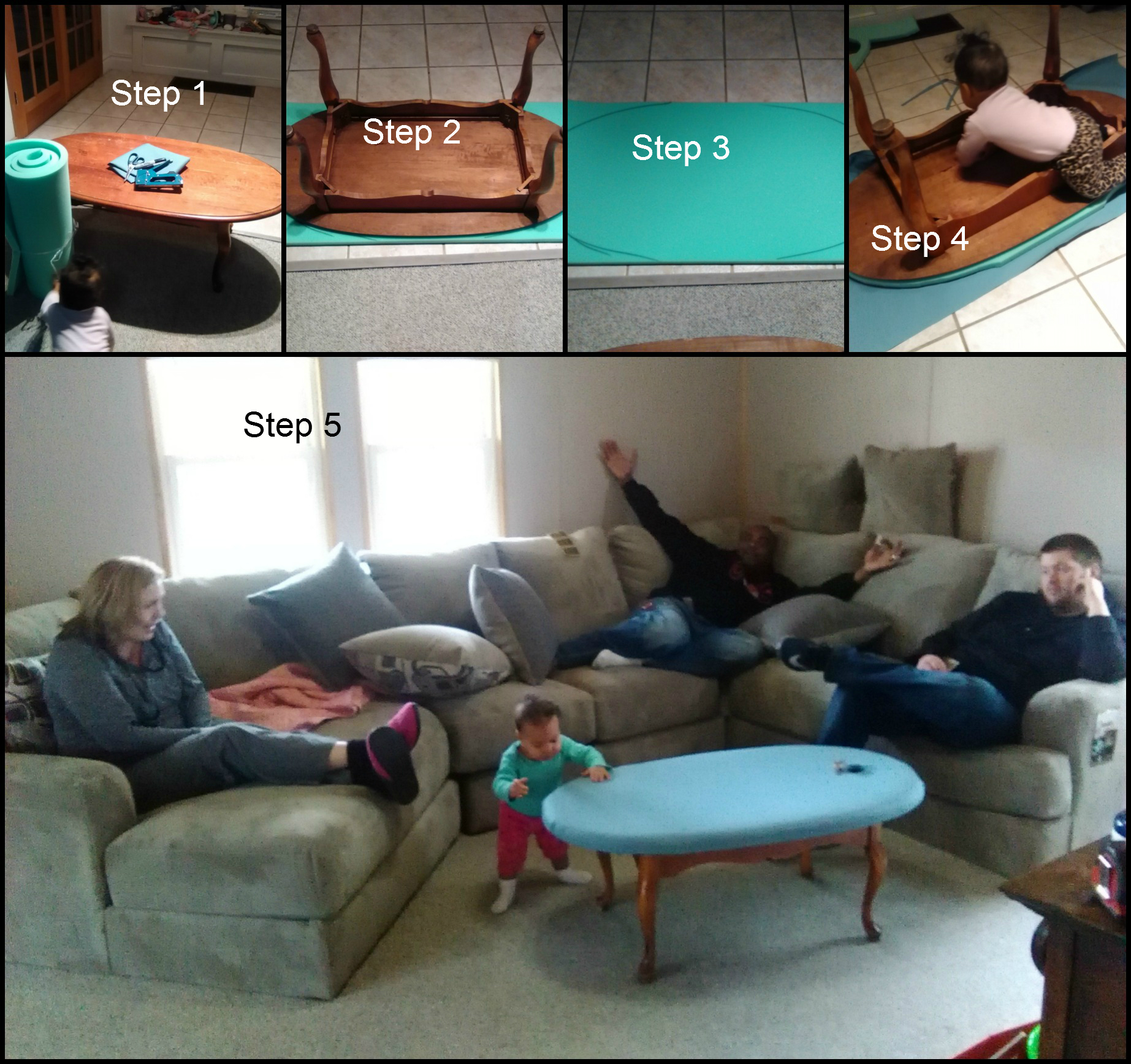 Apparently Saturday was "bring your own cup" day at 7-11…so my teenagers took full advantage of the $1.50 slurpees! Haha!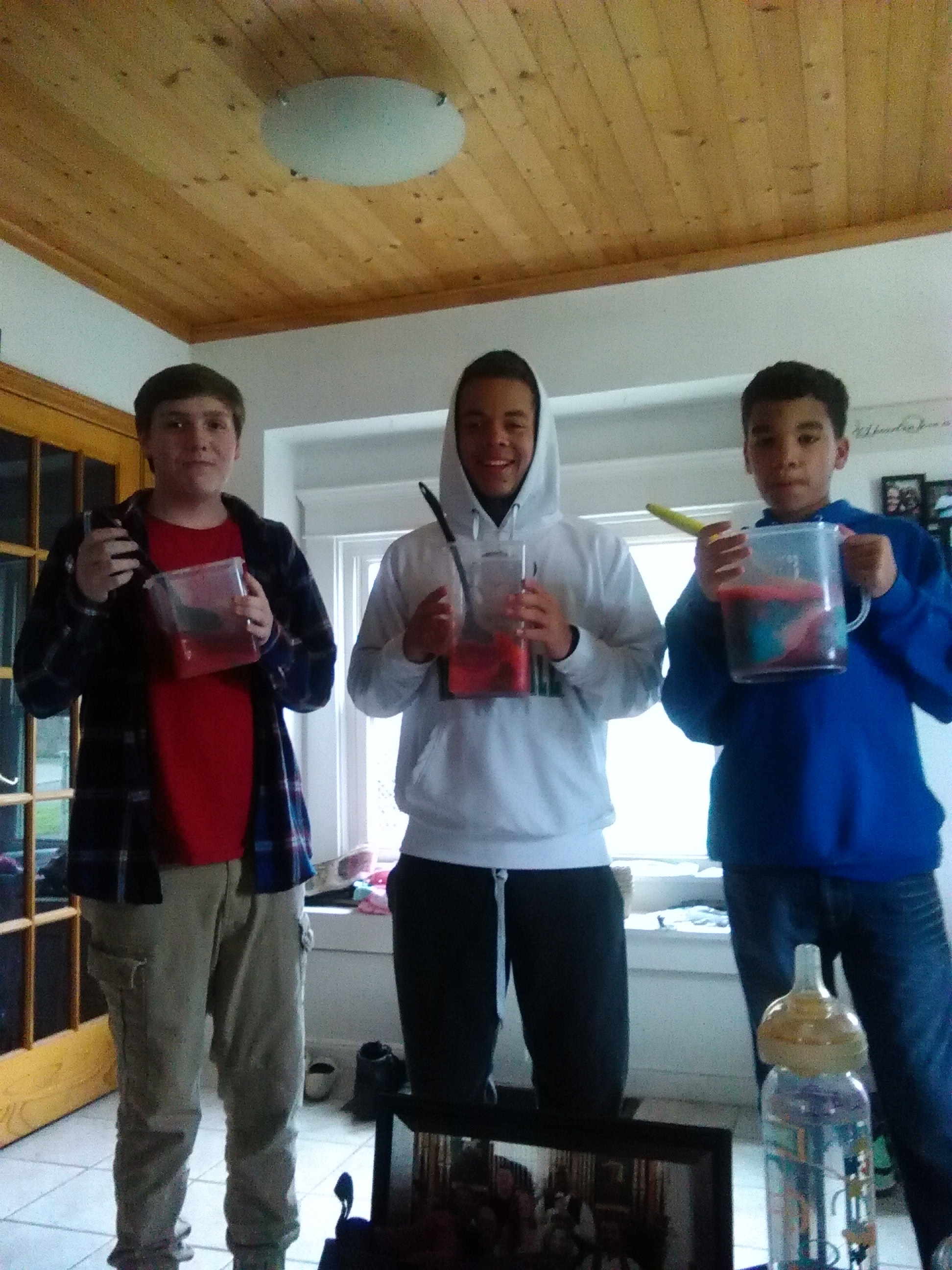 Here in the office, we are working on getting our new and improved website and emails up and running! If you have submitted a "Contact Us" form, and didn't get a reply…please send that again..some emails are getting lost in space because of the switch.
We also decorated our new conference room! We gave it a fresh coat of spring-y paint, and hung some of Jeni's gorgeous quilts. You can purchase the patterns for those quilts on her website! Click here to check them out!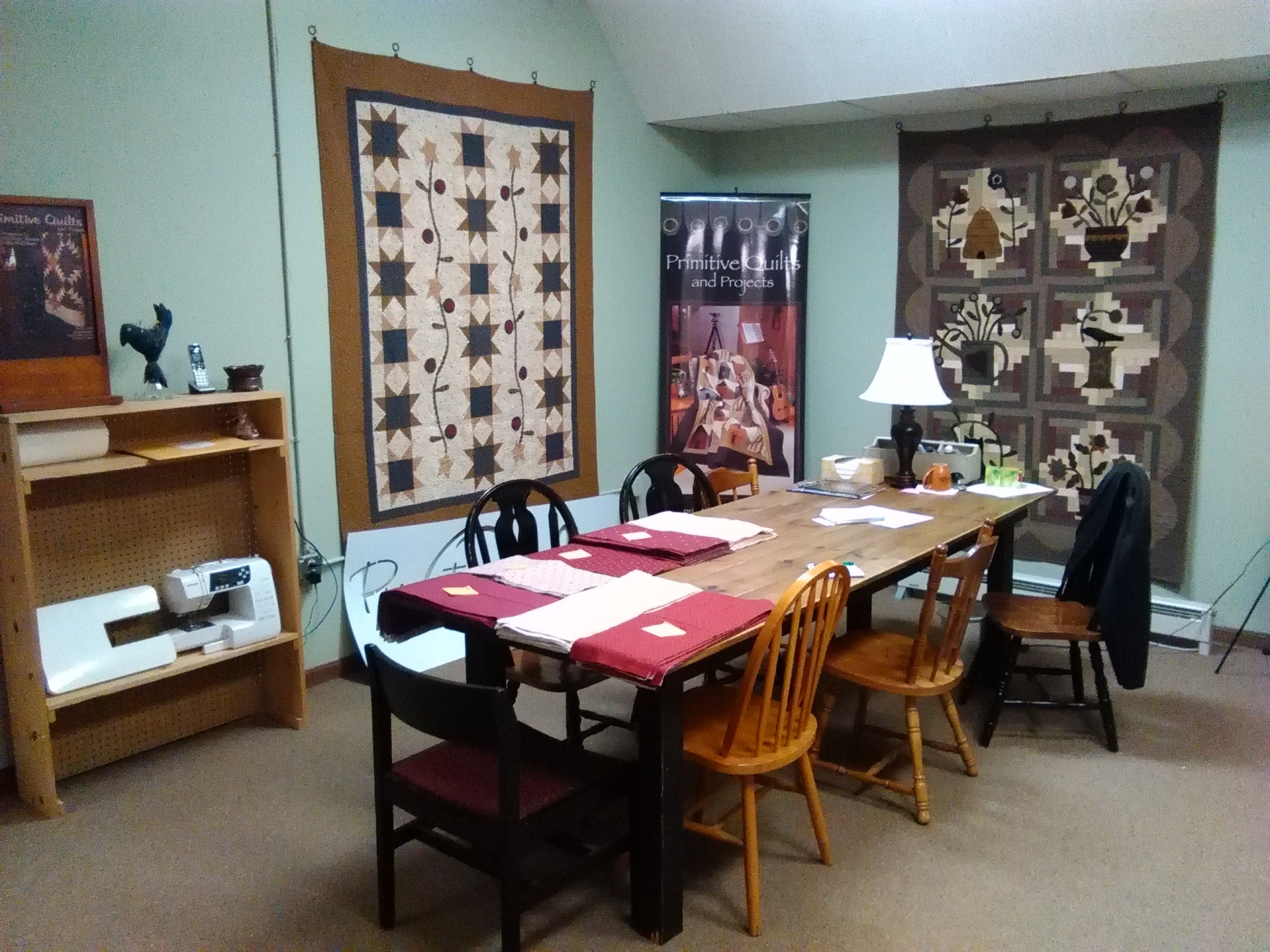 It's just about time for the Summer 2016 issue to ship (beginning of April)…so be on the lookout for this wonderful cover! It's our 5th Anniversary! WOW! Click here to pre-order yours, today!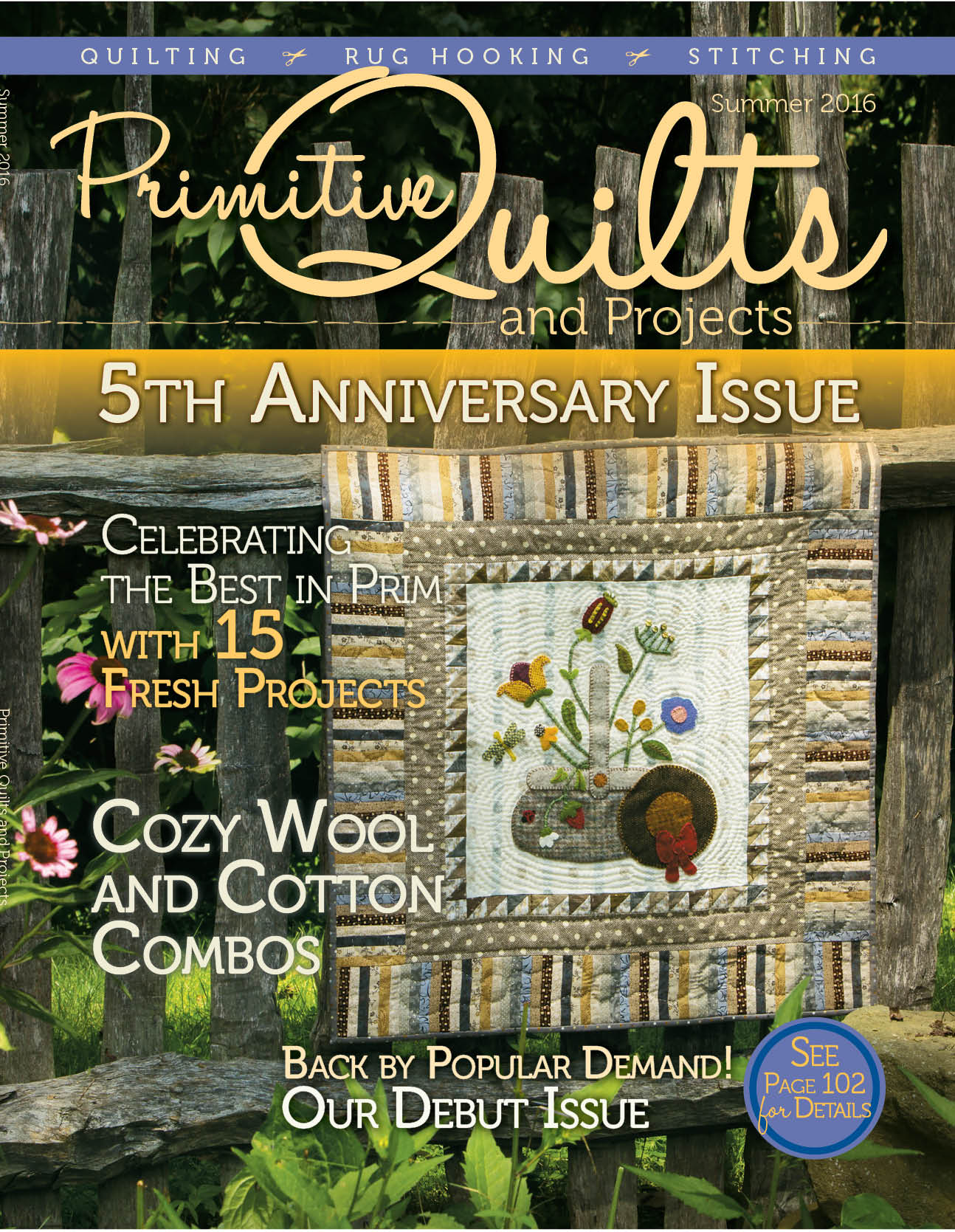 Can't wait to think of other fun DIY projects to share next time! Keep checking back. :)
Kristen