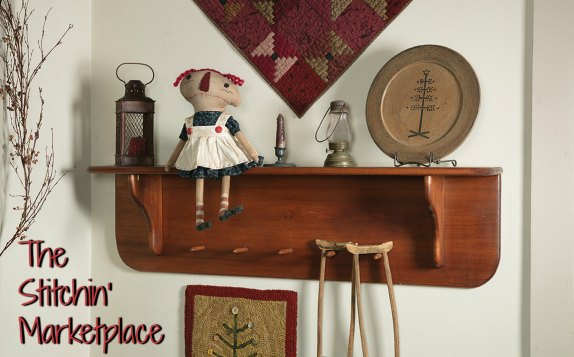 Products, Kits, and Patterns...
One-stop shopping with PQP Partners!
CLICK EACH IMAGE to ORDER!

On Eagle's Wings Pattern $10.00
by Kathy Flowers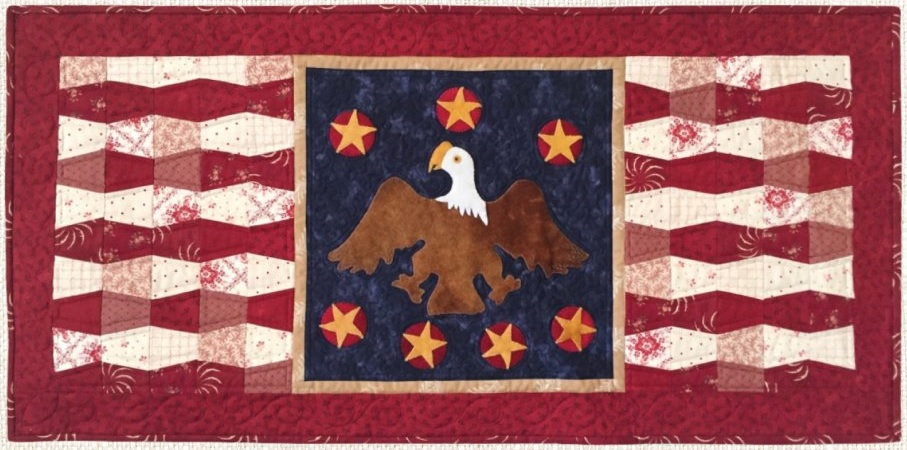 This project measures 19 1/2" x 39" and makes a great wall hanging or table covering. Kits are also available!

Drake Table Runner Kit $48
by The Woolen Needle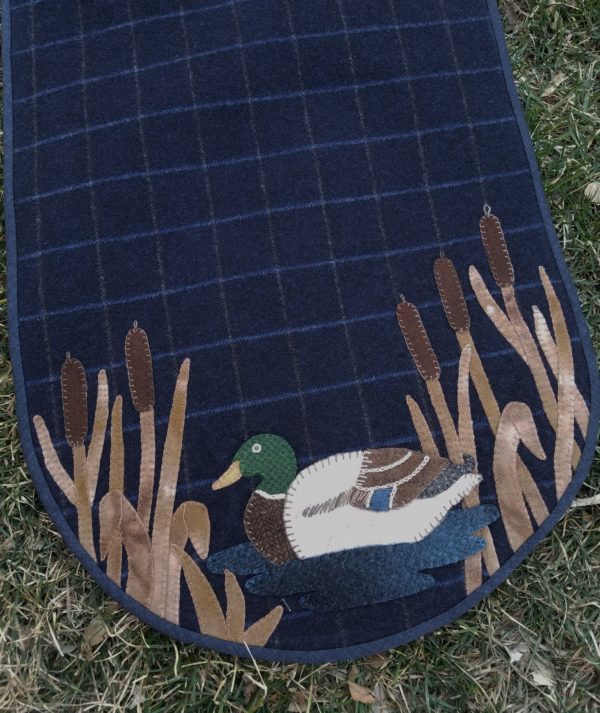 16″ x 34″ Wool applique table runner kit (pattern and thread options available, also).

Stash Builder Brights $45.00
+ 6.70 flat rate shipping
by: Mary Flanagan Woolens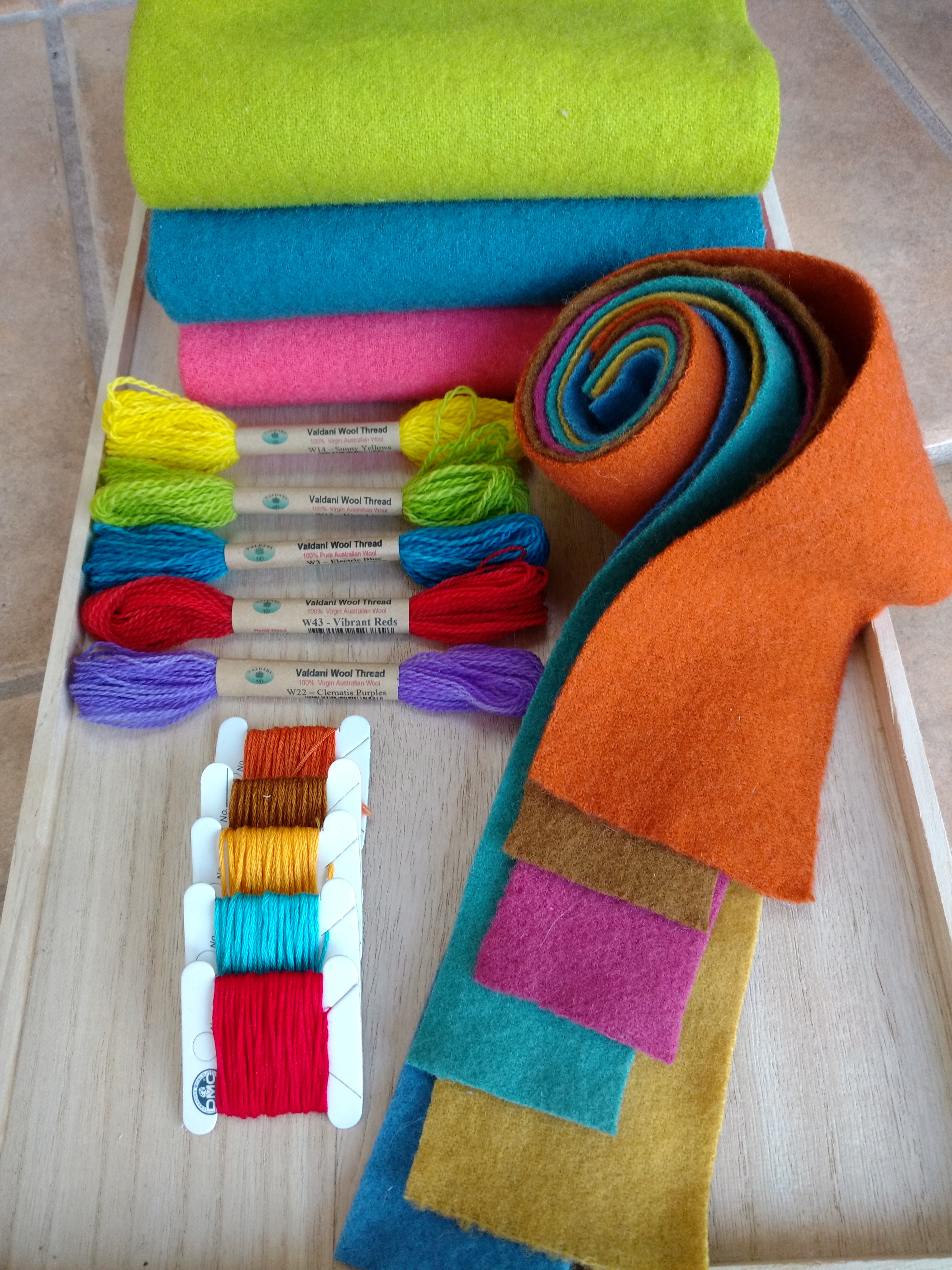 Three fat eighths (16" x 13") hand dyed wools Bright Coral, Astro Blue and our newest color, Sour Apple.
Jelly roll of assorted hand dyed wools.
Five skeins of Valdani 100% wool threads in assorted bright colors.
Five cards of cotton six-strand floss in assorted bright colors.


Limited Edition Wool Collection $49.95

by: WoolyLady Dye & Design Studio


This collection of hand dyed wools totals a half yard. The cost is $49.95 plus shipping. When you purchase this latest Limited Edition of hand dyed wool the pattern for Pretty as a Primrose is yours FREE OF CHARGE. The finished project measures approximately 17 1/2" round. The Limited Edition bundle contains enough hand dyed wool to make the project top (or front).

SAVE $15 on a 1-Year Subscription to Rug Hooking Magazine: $19.95
Offered by: Ampry Publishing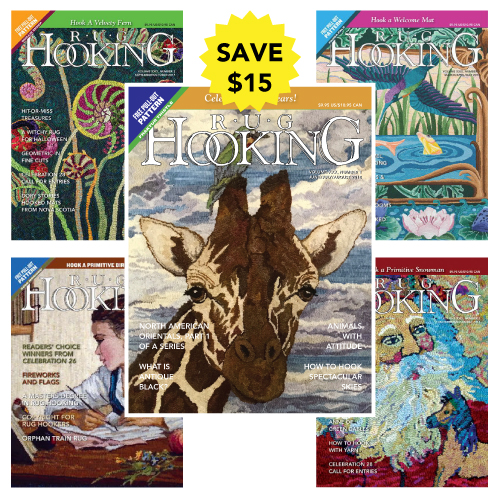 Discover stunning inspiration, expert tips and techniques, and a FREE pull-out pattern in every issue!

Flower Patch Runner Kit $32.50
by: Yellow Creek Quilt Designs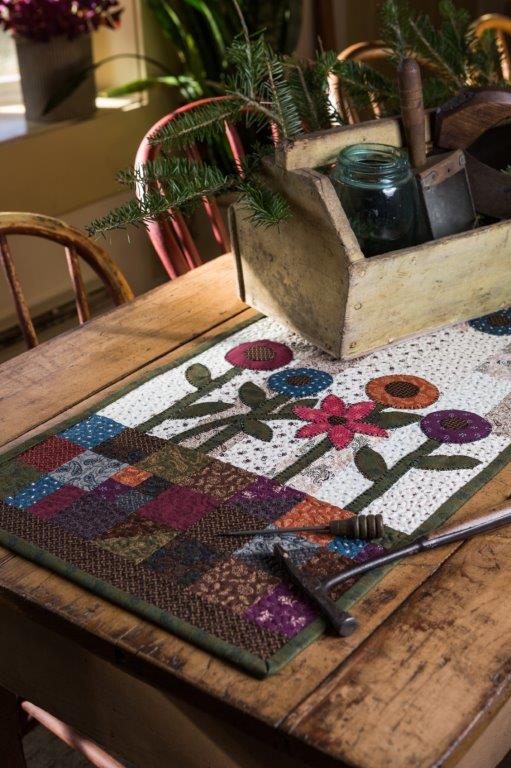 14 1/2″ X 36 3/4″ table runner that is pieced and appliqued. Kit includes original fabrics to complete the top (including binding) and pattern.

Sunny Side of the Street kit $175 (book/pattern sold separately)

by: Janet Nesbitt, OneSister Designs
Sunny Side of the Street kit from the book Crazy Kind of Wonderful (purchased separately) features crazy pieced houses and grass sashing with appliqued wool flowers and birds combine to create a crazy kind of wonderful quilt! The houses are pieced using Janet's Sunshine and Shadows fabric line from Henry Glass. Finished quilt size is 44" x 66".

Beeatrice Doll Kit $69.00

by: Sparkles n Spirit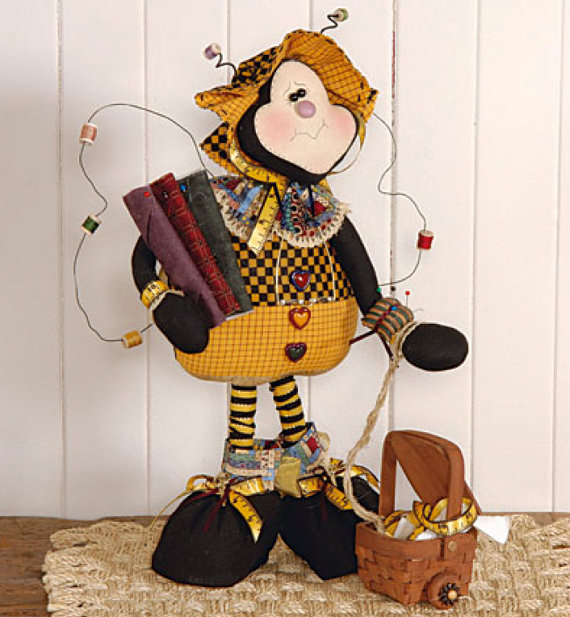 19" doll KIT PLEASE NOTE: Kits are one of a kind....Fabrics will vary per kit as chosen by designer but
will be as similar to photo as possible. They will not match exactly.

Welcome $37.75

by: Granny's Legacy Patterns
Kit Includes pattern and woolens needed to complete one project. Measures 10" x 20"
Thread kit is $15. Pattern only is $10. Individual threads are $5.25 each.

Happy Garden Mystery Quilt Kits
by: Woolen Willow Designs
Happy Garden Mystery Quilt Kit includes all fabric for the block shown, plus fabric for pieced units not shown. Also includes instructions.

Save
Save
Save
Save
Save
Save
Save
Save
Save
Save
Save
Save
Save
Save
Save
Save
Save
Save
Save
Save
Save
Save
Save
Save
Save
Save
Save
Save
Save
Save
Save
Save
Save
Save
Save
Save
Save
Save
Save
Save
Save
Save
Save
Save
Save
Save
Save
Save
Save
Save
Save
Save
Save
Save
Save
Save
Save
Save
Save
Save
Save
ave
Save
Save
Save
Save
Save
Save
Save
Save
Save
Save
Save
Save
Save
Save
Save
Save
Save
Save
Save
Save
Save
Save
Save
Save
Save
Save
Save
Save
Save
Save
Save
Save
Save
Save
Save
Save
Save
Save
Save
Save
Save
Save
Save
Save
Save
Save
Save
Save
Save
Save
Save
Save
Save
Save
Save
Save
Save
Save
Save
Save
Save
Save
Save
Save
Save
Save
Save
Save
Save
Save
Save
Save
Save
Save
Save
Save
Save
Save
Save
Save
Save
Save
Save
Save
Save
Save
Save
Save
Save
Save
Save
Save
Save
Save
Save
Save
Save
Save
Save
Save
Save
Save
Save
Save
Save
Save
Save
Save
Save
Save
Save
Save
Save
Save
Save
Save
Save
Save
Save
Save
Save
Save
Save
Save
Save
Save
Save
Save
Save
Save
Save
Save
Save
Save
Save
Save
Save
Save
Save
Save
Save
Save
Save
Save
Save
Save
Save
Save
Save
Save
Save
Save
Save
Save
Save
Save
Save
Save
Save
Save
Save
Save
Save
Save
Save
Save
Save
Save
Save