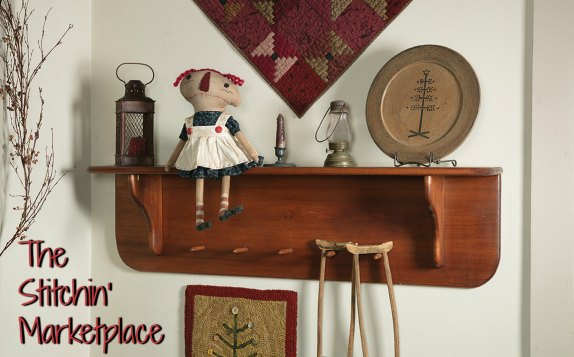 Products, Kits, and Patterns...
One-stop shopping with PQP Partners!
CLICK EACH IMAGE to ORDER!

Stash Builder with Pastels $29.95
+ 6.70 flat rate shipping
by: Mary Flanagan Woolens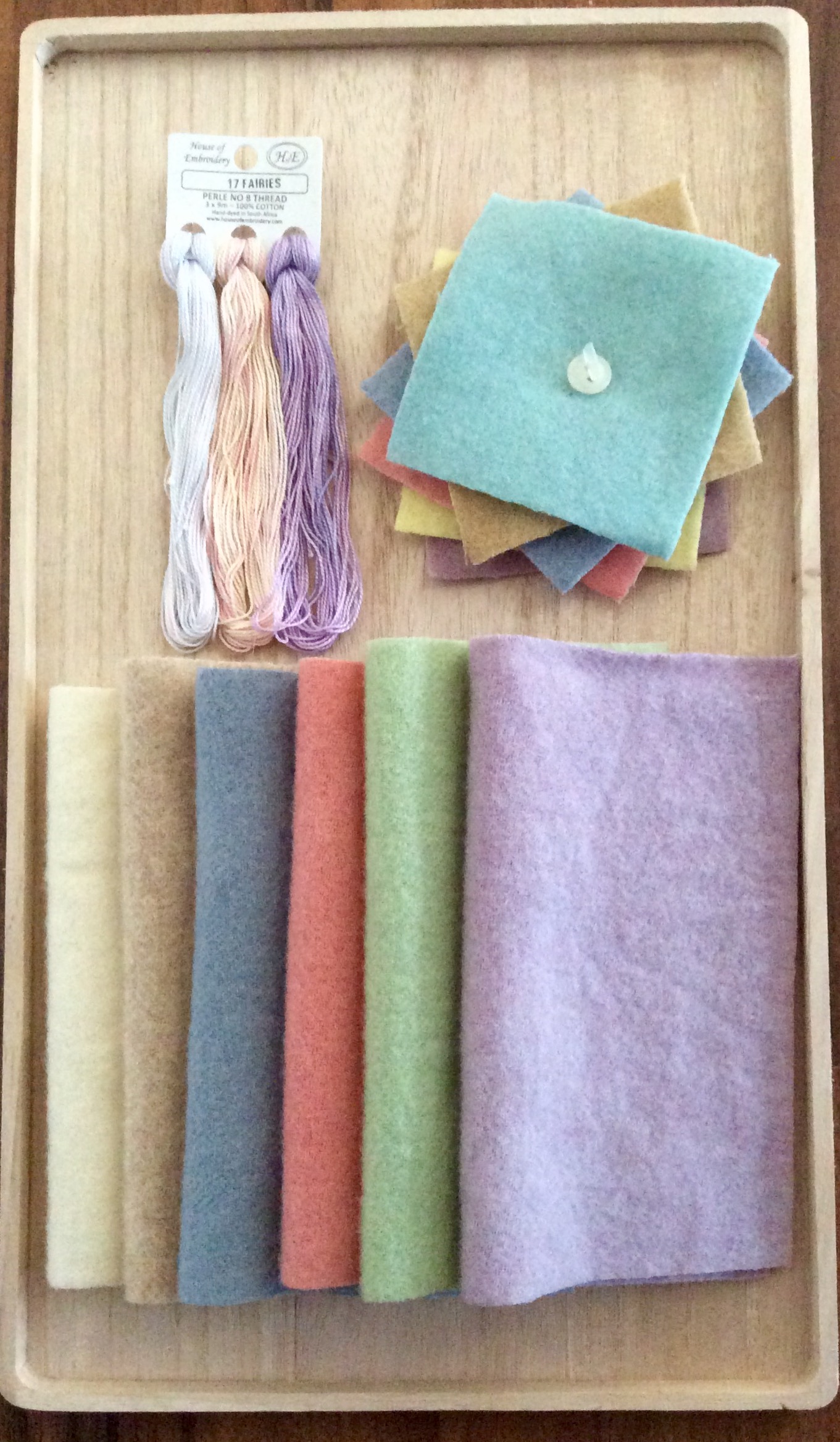 Hand dyed solid colors in spring pastel shades. Six pieces 8" x 6.5". Six pieces 3.5" square. 3 hand dyed size eight Pearl cotton, 9 meters each. (Thread colors will be my choice of pastel shades.) $29.95 + 6.70 flat rate shipping
Call or email to order.
info@mfwoolens.com
920-589-2221


Limited Edition Wool Collection $49.95

by: WoolyLady Dye & Design Studio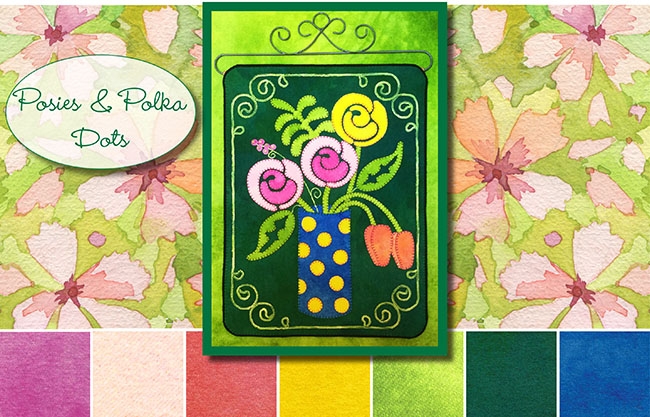 this collection of hand dyed wools totals a half yard; FREE pattern for pictured project included! Click photo for all details.


SAVE 43% on a 1-Year Subscription to Rug Hooking Magazine: $19.95
offered by: Ampry Publishing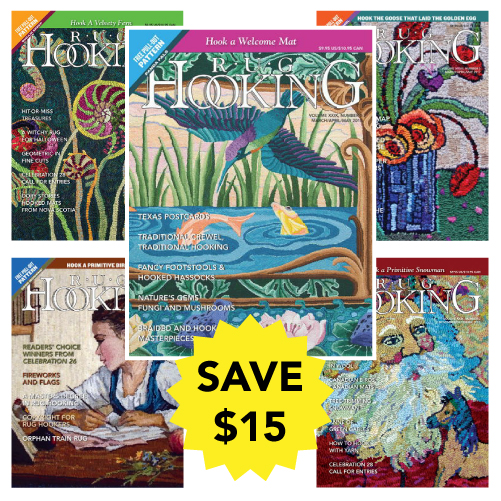 Discover stunning inspiration, expert tips and techniques, and a FREE pull-out pattern in every issue!

Small Town Fun Kit $69.50
by: Yellow Creek Quilt Designs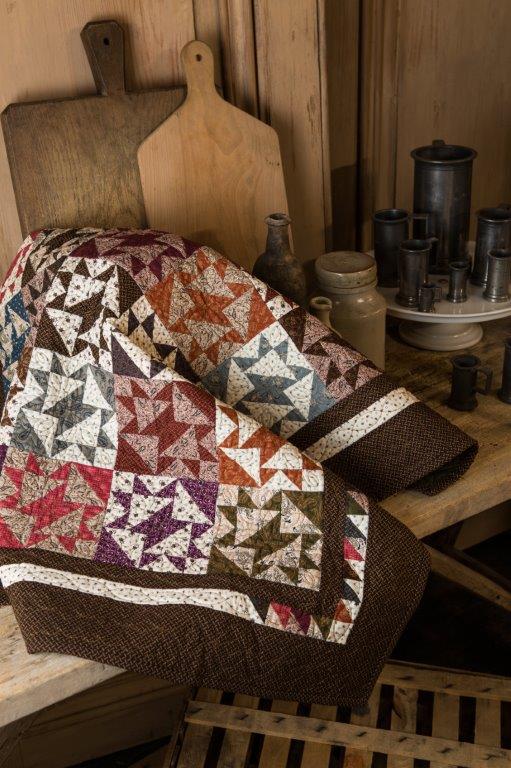 36″ X 36″ Scrappy table topper/wallhanging. Bloc Loc flying geese rulers 1″ X 2″ work great to make the flying geese sections. Kit includes pattern and fabrics for the top including the binding.

Sunny Side of the Street kit $175 (book/pattern sold separately)

by: Janet Nesbitt, OneSister Designs
Sunny Side of the Street kit from the book Crazy Kind of Wonderful (purchased separately) features crazy pieced houses and grass sashing with appliqued wool flowers and birds combine to create a crazy kind of wonderful quilt! The houses are pieced using Janet's Sunshine and Shadows fabric line from Henry Glass. Finished quilt size is 44" x 66".

Ellie Mae Prairie Bunny Doll Kit $62.00

by: Sparkles n Spirit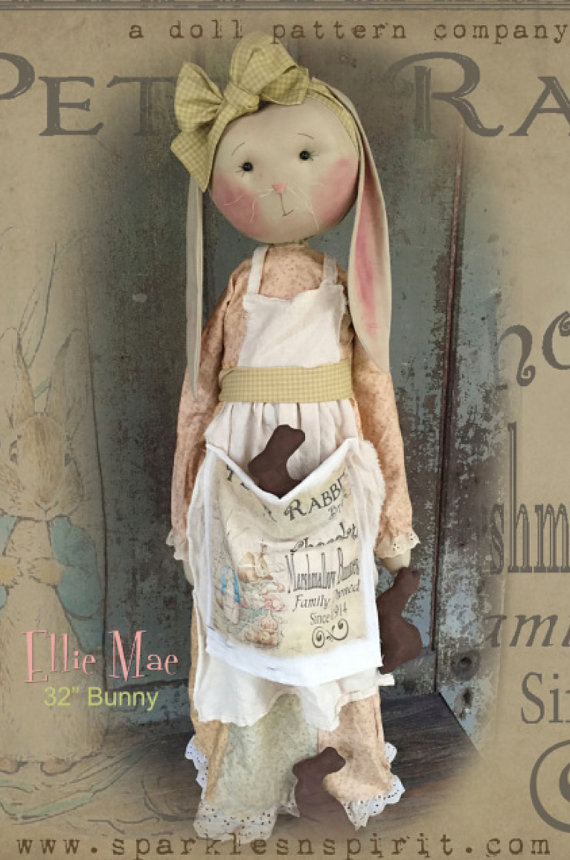 32" doll KIT includes: Pattern, Woodkit, Accessories & Fabrics (including handmade pre-printed apron front)..
for making one doll and her chocolate bunnies.
(additional basic supplies needed like stuffing etc. are listed on the pattern)

Tulip Row $32.90

by: Granny's Legacy Patterns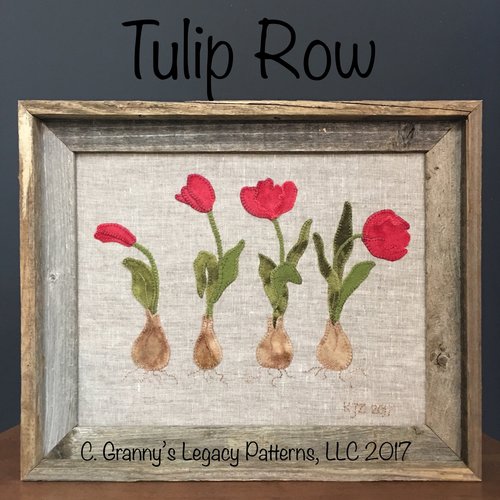 KIT WITH PATTERN includes pattern, linen background, artisan dyed woolens, gray hounds tooth wool for backing, and weft for one project. May be finished as a pillow or framed. Pattern only, and thread kit options are available.

Seasonal Mystery Quilt Kit
Quilt designed by Pat Sloan
Fabric designed by Dolores Smith
Kit by Homestead Hearth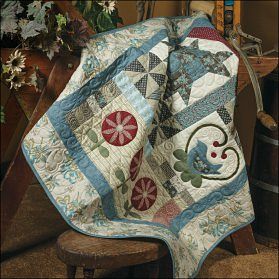 The Seasonal Mystery Quilt is offered in all 4 2018 issues of Primitive Quilts and Projects. The kit includes all fabric (designed by Dolores Smith for Marcus Fabrics) for all 4 installments. The image shown is of block #1, in the Spring issue, and measures 31" x 35". The complete quilt (all 4 parts) will measure 51" x 59".

Happy Garden Mystery Quilt Kits
by: Woolen Willow Designs
Happy Garden Mystery Quilt Kit includes all fabric for the block shown, plus fabric for pieced units not shown. Also includes instructions.

Save
Save
Save
Save
Save
Save
Save
Save
Save
Save
Save
Save
Save
Save
Save
Save
Save
Save
Save
Save
Save
Save
Save
Save
Save
Save
Save
Save
Save
Save
Save
Save
Save
Save
Save
Save
Save
Save
Save
Save
Save
Save
Save
Save
Save
Save
Save
Save
Save
Save
Save
Save
Save
Save
Save
Save
Save
Save
Save
Save
Save
ave
Save
Save
Save
Save
Save
Save
Save
Save
Save
Save
Save
Save
Save
Save
Save
Save
Save
Save
Save
Save
Save
Save
Save
Save
Save
Save
Save
Save
Save
Save
Save
Save
Save
Save
Save
Save
Save
Save
Save
Save
Save
Save
Save
Save
Save
Save
Save
Save
Save
Save
Save
Save
Save
Save
Save
Save
Save
Save
Save
Save
Save
Save
Save
Save
Save
Save
Save
Save
Save
Save
Save
Save
Save
Save
Save
Save
Save
Save
Save
Save
Save
Save
Save
Save
Save
Save
Save
Save
Save
Save
Save
Save
Save
Save
Save
Save
Save
Save
Save
Save
Save
Save
Save
Save
Save
Save
Save
Save
Save
Save
Save
Save
Save
Save
Save
Save
Save
Save
Save
Save
Save
Save
Save
Save
Save
Save
Save
Save
Save
Save
Save
Save
Save
Save
Save
Save
Save
Save
Save
Save
Save
Save
Save
Save
Save
Save
Save
Save
Save
Save
Save
Save
Save
Save
Save
Save
Save
Save
Save
Save
Save
Save
Save
Save
Save
Save
Save
Save
Save