Products, Kits, and Patterns...
One-stop shopping with PQP Partners!
CLICK EACH IMAGE to ORDER!

Beeatrice Doll Pattern $9.95 (kits available)

by: Sparkles n Spirit
A 19" Quilting Bumble Bee! Pattern includes step by step instructions, a supply list, and colored photo. Various kits are available to complete Beeatrice. Click through to website for all details.

Dearest Boy Pattern Book $36

by: Dearest Boy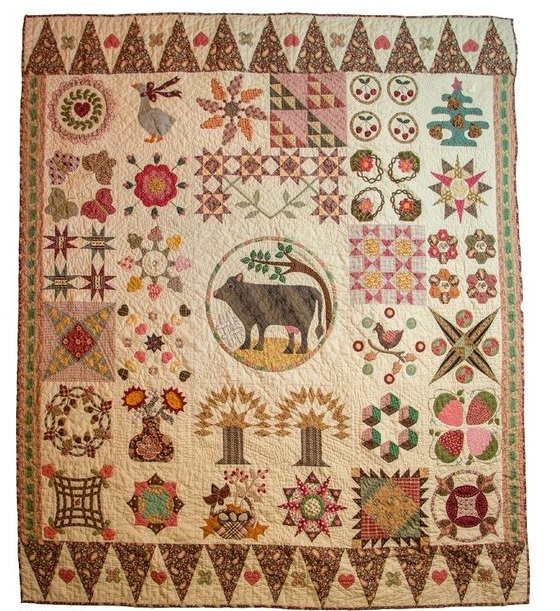 The quilt [66" x 72"] pattern book contains 32 ten-inch blocks and the twenty-inch center "cow" block.

Quilt Retreat Kit $55.80

by: Yellow Creek Quilt Designs

Finished size: 39 3/4″ X 39 3/4″ Kit contains pattern, fabrics for top and binding. Instructions are for traditional piecing, but ample yardage is allowed should you choose to make the flying geese using Bloc Loc 1″ X 2″

A Pot of Roses/Wood Kit $32.99

by Kathy Flowers @ Pieces of Dreams
Your kit includes wool and pattern to complete the stitchery, and the wood board. Our wood is hand selected from the mill, dried, planed, and finished to accent any wool project! Wood fence measures 12 1/2" x 10 1/4".


Sweet & Simple Stitchery
by: Woolen Willow Designs
Sweet & Simple Stitchery is a set of 10 downloadable e-patterns used in Woolen Willow's latest Block of the Week program. Each individual pattern is $6, or you can get all 10 for only $50.

In Mémè's Garden Kit $90

by: Meetinghouse Hill Designs
Finished Size is 10" x 10". Kit includes hand-dyed wools for all flowers, plus hand-dyed threads for all stitching and embellishing. Pattern-only option also available.

Rain Garden Kit $44.50

by: Granny's Legacy Patterns
Finishes 12" x 21" oval. KIT with PATTERN includes enough woolens, backing and beads to complete one project

Options for pattern-only, threads, etc. are also available.

SAVE $18 on a 1-Year Subscription to Rug Hooking Magazine: $19.95 USD
Discover stunning inspiration for primitive and fine cut rugs, expert tips and dyeing techniques, and a
FREE pull-out pattern in every issue!

Counting Sheep Kit $129.00

by The Woolen Needle
Finished size 61" square; Kits include cotton & wool for top and binding.
New kits have a similar look, slightly browner than the original. Pattern-only, and thread kit options available.


Limited Edition Wool Collection $54.95

by: WoolyLady Dye & Design Studio


These collections always total a half yard of hand dyed wool and they sell for $54.95 plus shipping. ($49.95 if you sign up for their club!)

Save
Save
Save
Save
Save
Save
Save
Save
Save
Save
Save
Save
Save
Save
Save
Save
Save
Save
Save
Save
Save
Save
Save
Save
Save
Save
Save
Save
Save
Save
Save
Save
Save
Save
Save
Save
Save
Save
Save
Save
Save
Save
Save
Save
Save
Save
Save
Save
Save
Save
Save
Save
Save
Save
Save
Save
Save
Save
Save
Save
Save
ave
Save
Save
Save
Save
Save
Save
Save
Save
Save
Save
Save
Save
Save
Save
Save
Save
Save
Save
Save
Save
Save
Save
Save
Save
Save
Save
Save
Save
Save
Save
Save
Save
Save
Save
Save
Save
Save
Save
Save
Save
Save
Save
Save
Save
Save
Save
Save
Save
Save
Save
Save
Save
Save
Save
Save
Save
Save
Save
Save
Save
Save
Save
Save
Save
Save
Save
Save
Save
Save
Save
Save
Save
Save
Save
Save
Save
Save
Save
Save
Save
Save
Save
Save
Save
Save
Save
Save
Save
Save
Save
Save
Save
Save
Save
Save
Save
Save
Save
Save
Save
Save
Save
Save
Save
Save
Save
Save
Save
Save
Save
Save
Save
Save
Save
Save
Save
Save
Save
Save
Save
Save
Save
Save
Save
Save
Save
Save
Save
Save
Save
Save
Save
Save
Save
Save
Save
Save
Save
Save
Save
Save
Save
Save
Save
Save
Save
Save
Save
Save
Save
Save
Save
Save
Save
Save
Save
Save
Save
Save
Save
Save
Save
Save
Save
Save
Save
Save
Save
Save