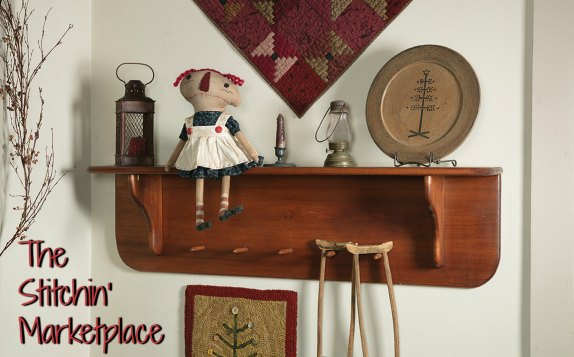 Products, Kits, and Patterns...
One-stop shopping with PQP Partners!
CLICK EACH IMAGE to ORDER!

Spooky doll kit $35
by: Sparkles n Spirit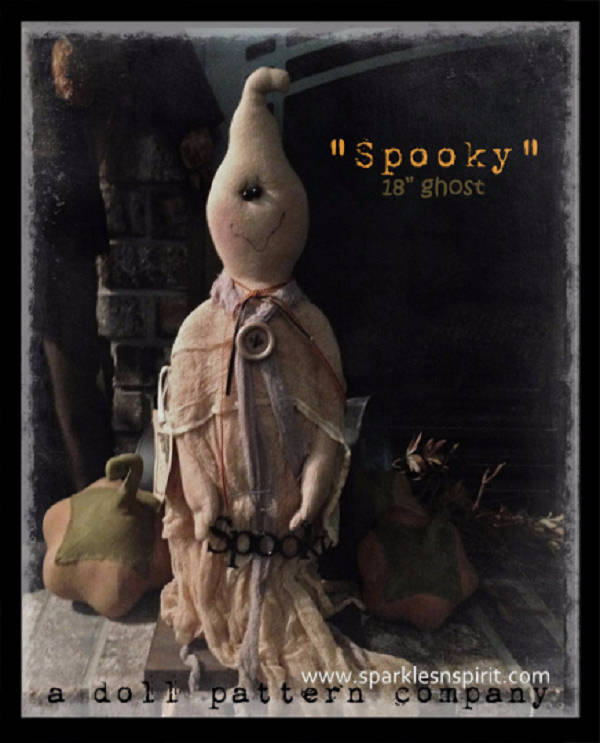 This 18" doll kit includes: Pattern, Woodkit, Accessories & Fabrics.
(additional basic supplies needed like stuffing etc. are listed on the pattern)

a-MAIZE-ing -il-LUMINA-tion" Kit - Kit $84

By Kathy J. Gaul of Meetinghouse Hill Designs
Finishes as a 12" x 12" pillow or framed artwork. Kit includes pattern, felted wools (background and applique), hand-dyed applique threads, small plaid cotton pillow backing fabric and freezer paper. Choice of red or yellow hand-dyed threads for Indian corn kernels (French knots!). Pattern only or Pattern + Corn Threads available as well.

Wool Collection and Pattern $49.95

by: WoolyLady Dye & Design Studio

This wool bundle features beautiful hand dyed wool in elegant and peaceful colors. As with all our Limited Editions, this collection of hand dyed wools totals 1/2 yard. Grace and Peace Pattern is included FREE of charge!


One-Year Subscription to Rug Hooking Magazine $19.95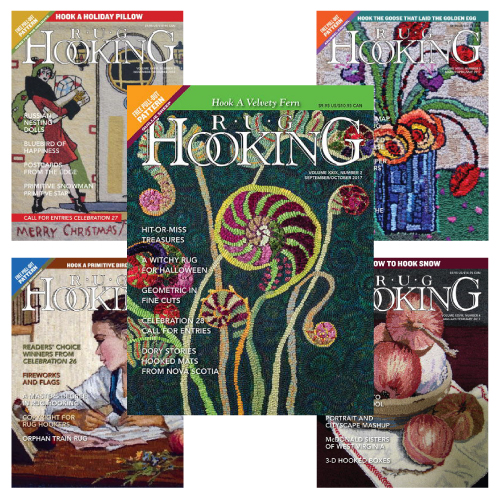 Discover stunning inspiration, expert tips and techniques, and a FREE pull-out pattern in every issue!

Bounty Kit $47

by: Granny's Legacy Patterns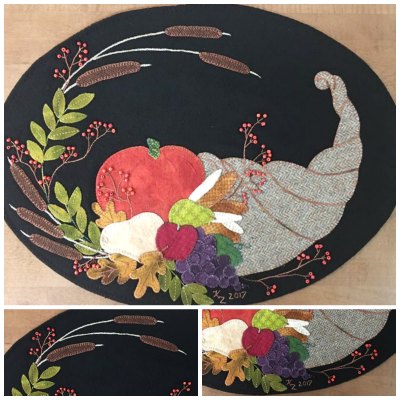 Includes pattern, woolens, backing, and beads needed to complete one project!
Pattern-only & thread kit options are available.


Wooden Spool Cozy $7.99

by: Traditional Primitives by Missie Carpenter

This quick little decoration for your home will look so nice as fall approaches and candle season is upon us.


Bless This Home Pattern $10.00
by Sew Cherished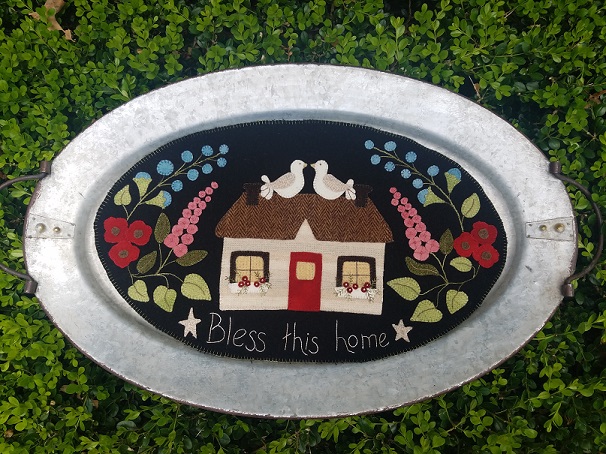 Approx 12" x 21" (tray sold separately)


Happy Garden Mystery Quilt

by Jenifer Gaston of Woolen Willow Designs
Kits for each block include patterns, fabric for the block shown, plus fabric for pieced units.
When complete, there will be approximately 12 blocks and borders.
Kit prices for blocks vary from $10.95 to $19.99.
Save
Save
Save
Save
Save
Save
Save
Save
Save
Save
Save
Save
Save
Save
Save
Save
Save
Save
Save
Save
Save
Save
Save
Save
Save
Save
Save
Save
Save
Save
Save
Save
Save
Save
Save
Save
Save
Save
Save
Save
Save
Save
Save
Save
Save
Save
Save
Save
Save
Save
Save
Save
Save
Save
Save
Save
Save
Save
Save
Save
Save
ave
Save
Save
Save
Save
Save
Save
Save
Save
Save
Save
Save
Save
Save
Save
Save
Save
Save
Save
Save
Save
Save
Save
Save
Save
Save
Save
Save
Save
Save
Save
Save
Save
Save
Save
Save
Save
Save
Save
Save
Save
Save
Save
Save
Save
Save
Save
Save
Save
Save
Save
Save
Save
Save
Save
Save
Save
Save
Save
Save
Save
Save
Save
Save
Save
Save
Save
Save
Save
Save
Save
Save
Save
Save
Save
Save
Save
Save
Save
Save
Save
Save
Save
Save
Save
Save
Save
Save
Save
Save
Save
Save
Save
Save
Save
Save
Save
Save
Save
Save
Save
Save
Save
Save
Save
Save
Save
Save
Save
Save
Save
Save
Save
Save
Save
Save
Save
Save
Save
Save
Save
Save
Save
Save