Products, Kits, and Patterns...
One-stop shopping with PQP Partners!
CLICK EACH IMAGE to ORDER!

"Settler's Star" Runner Kit $42.00
by The Woolen Needle
14"x34" wool applique runner (pattern sold separately). Also available as pattern-only!


Light as a Feather Wool Collection $49.95

by: WoolyLady Dye & Design Studio

Limited Edition collection of hand dyed wool. The collection includes the FREE PATTERN for the wall hanging. The Light as a Feather collection includes 7 pieces of hand dyed wool. Click image for all the details!

For Love of Country Pattern $23.00
by: Meetinghouse Hill Designs
Finished size 5 1/8" x 5 1/8" - Square with Eagle. 5 1/8" x 2" - USA Arch. Includes pattern and instructions, as well as 14" and 11" squares of Natural Weaver's Cloth with Hand Drawn Designs, ready for punching.

Gathering Raspberries Kit $35

by: Yellow Creek Quilt Designs

Available in red (shown) or blue. Kit includes pattern and fabrics for the top and binding.
Finished quilt is 27 1/2" square.

Holiday Stampede $47.27

by: Granny's Legacy Patterns

17" mat kit includes pattern and enough woolens and backing fabric to complete one project.
Options for pattern-only, threads, etc. are also available.

SAVE $15 on a 1-Year Subscription to Rug Hooking Magazine: $19.95 USD
Discover stunning inspiration for primitive and fine cut rugs, expert tips and dyeing techniques,
and a FREE pull-out pattern in every issue!

Chadwick Doll Kit $54.00

by: Sparkles n Spirit
26" doll KIT includes: Pattern, Wood kit, Accessories & Fabrics.
(All fabrics enough to make one doll). Some supplies may not be included and need purchased elsewhere.

Dearest Boy Pattern Book $36

by: Dearest Boy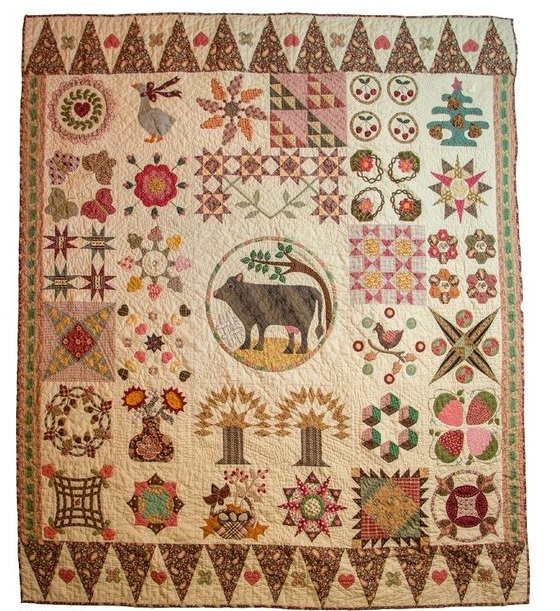 The quilt [66" x 72"] pattern book contains 32 ten-inch blocks and the twenty-inch center "cow" block.

Christmas Candle Pattern $10

by Kathy Flowers
27" x 27" Wool Applique Project


Sweet & Simple Stitchery
by: Woolen Willow Designs
Sweet & Simple Stitchery is a set of 10 downloadable e-patterns used in Woolen Willow's latest Block of the Week program. Each individual pattern is $6, or you can get all 10 for only $50.

Save
Save
Save
Save
Save
Save
Save
Save
Save
Save
Save
Save
Save
Save
Save
Save
Save
Save
Save
Save
Save
Save
Save
Save
Save
Save
Save
Save
Save
Save
Save
Save
Save
Save
Save
Save
Save
Save
Save
Save
Save
Save
Save
Save
Save
Save
Save
Save
Save
Save
Save
Save
Save
Save
Save
Save
Save
Save
Save
Save
Save
ave
Save
Save
Save
Save
Save
Save
Save
Save
Save
Save
Save
Save
Save
Save
Save
Save
Save
Save
Save
Save
Save
Save
Save
Save
Save
Save
Save
Save
Save
Save
Save
Save
Save
Save
Save
Save
Save
Save
Save
Save
Save
Save
Save
Save
Save
Save
Save
Save
Save
Save
Save
Save
Save
Save
Save
Save
Save
Save
Save
Save
Save
Save
Save
Save
Save
Save
Save
Save
Save
Save
Save
Save
Save
Save
Save
Save
Save
Save
Save
Save
Save
Save
Save
Save
Save
Save
Save
Save
Save
Save
Save
Save
Save
Save
Save
Save
Save
Save
Save
Save
Save
Save
Save
Save
Save
Save
Save
Save
Save
Save
Save
Save
Save
Save
Save
Save
Save
Save
Save
Save
Save
Save
Save
Save
Save
Save
Save
Save
Save
Save
Save
Save
Save
Save
Save
Save
Save
Save
Save
Save
Save
Save
Save
Save
Save
Save
Save
Save
Save
Save
Save
Save
Save
Save
Save
Save
Save
Save
Save
Save
Save
Save
Save
Save
Save
Save
Save
Save
Save