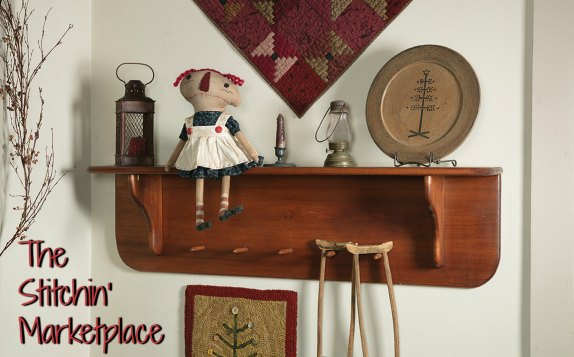 Products, Kits, and Patterns...
One-stop shopping with PQP Partners!
CLICK EACH IMAGE to ORDER!


3 New Digital Patterns $8.00
by Jenifer Gaston of Woolen Willow Designs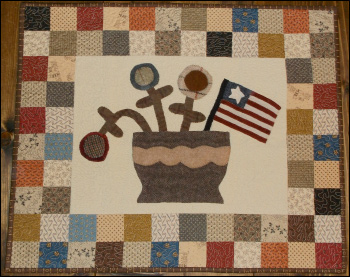 Visit www.woolenwillowdesigns.com for great digital patterns!

Wool Barn Applique Kit $55.00
by Sew Cherished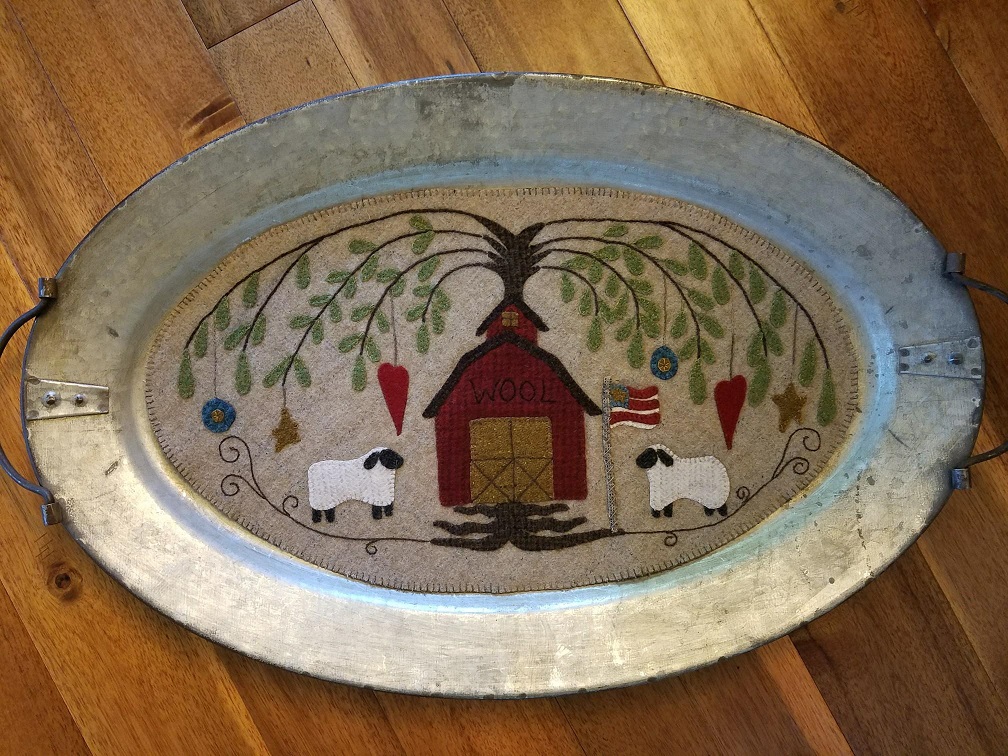 The Wool Barn is a great wool applique project to display year round. Finished piece measure 21" x 12". Kit includes pattern and 100% hand-dyed wool. Display on tray, also available from Sew Cherished.


Liberty $41.15
by: Granny's Legacy Patterns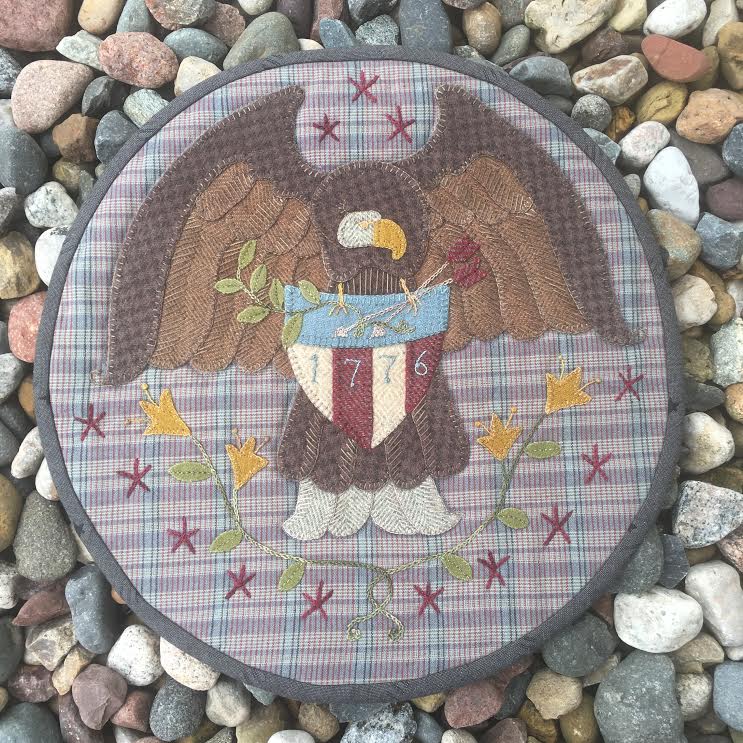 Pattern can be purchased separately; Shipping is always FREE!

Colorful Chorus Kit $49.95

by: WoolyLady Dye & Design Studio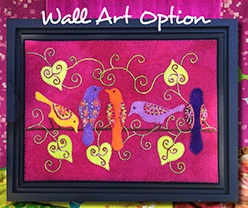 Finished size: approx. 11" x 15" (pillow options also available)


Stella TWO LED Task Lamp $184 limited time

Use Coupon: "primitivequilts" at checkout for an additional 15% off AND
free shipping on ANY purchase!!
by: Stella Lighting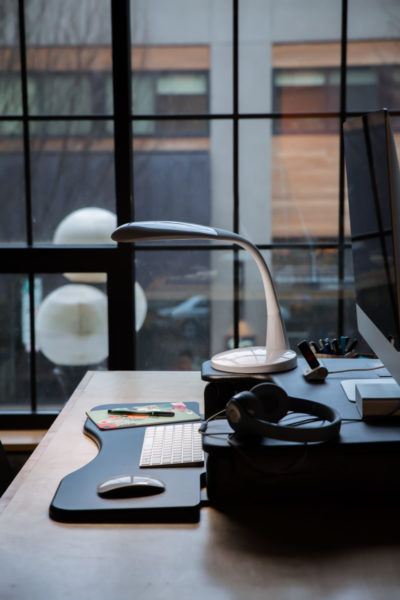 The Stella»TWO LED Task Lamp is the newest member of the Stella family. Designed with the user in mind, Stella»TWO is for the individual who needs more overall light output, greater control over intensity and enhanced tactile feel. The Stella»TWO is the ideal product for individuals who utilize adaptive technologies for low vision, reading, crafting and creating. Read more by clicking the image above! And, don't forget to use coupon code "primitivequilts" for 15% off AND Free shipping!

Pauline's Summer Ride Kit $40.50
by: Yellow Creek Quilt Designs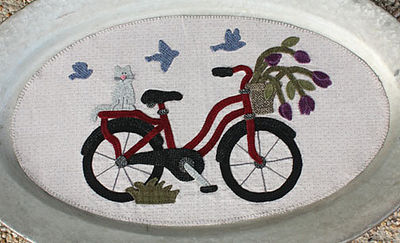 Wool applique on fabric, oval. This kit includes the pattern, wool and fabrics
(including backing) and finishes 13"x22".

Christmas Ornaments $18.00
by: All Through the Night, Bonnie Sullivan
This packet includes 12 pre-printed backgrounds...just stitch, applique and voila! Click the image above to see more photos, and other products by Bonnie.

"Udder-ly Crazy" Book $30

by Janet Nesbitt of One Sister Designs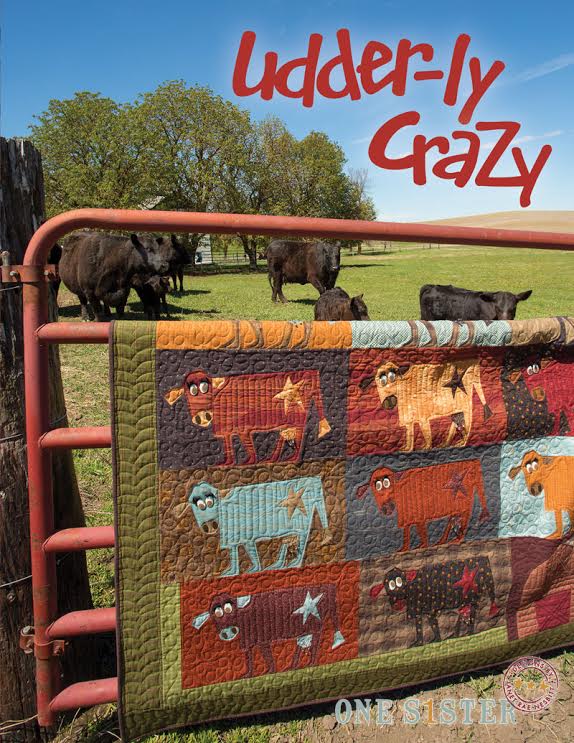 You'll find 8 great projects in Janet's brand new book!

Beeatrice Doll Kit $63.00
by: Sparkles n Spirit Doll Pattern Co.
This 19" doll KIT includes: Pattern, Wood kit, Accessories & Fabrics. Simple Sewing, lots of gluing!
(additional basic supplies needed like stuffing etc. are listed on the pattern)
PLEASE NOTE: Kits are one of a kind....Fabrics will vary per kit as chosen by designer but
will be as similar to photo as possible. They will not match exactly.

Primitive Style Book $26.99

by: Jenifer Gaston, Woolen Willow Designs
These traditional designs with a primitive spin will feel right at home in your home. 15 inviting patterns include a mix of cotton and wool projects: a folk art sampler quilt, hooked rug, penny rug, table topper, pincushion, journal cover, and quilts.

Wool Applique Kits $12 - $19.99

by Jenifer Gaston of Woolen Willow Designs
Two Wool Applique kits are available from Jenifer Gaston, and the patterns are found in her book just above...Primitive Style.

Save
Save
Save
Save
Save
Save
Save
Save
Save
Save
Save
Save
Save
Save
Save
Save
Save
Save
Save
Save
Save
Save
Save
Save
Save
Save
Save
Save
Save
Save
Save
Save
Save
Save
Save
Save
Save
Save
Save
Save
Save
Save
Save
Save
Save
Save
Save
Save
Save
Save
Save
Save
Save
Save
Save
Save
Save
Save
Save
Save
Save
ave
Save
Save
Save
Save
Save
Save
Save
Save
Save
Save
Save
Save
Save
Save
Save
Save
Save
Save
Save
Save
Save
Save
Save
Save
Save
Save
Save
Save
Save
Save
Save
Save
Save
Save
Save
Save
Save
Save
Save
Save
Save
Save
Save
Save
Save
Save
Save
Save
Save
Save
Save
Save
Save
Save
Save
Save
Save
Save
Save
Save
Save
Save
Save
Save