Last week my boyfriend and I traveled to Washington to visit a couple friends. This was my second time out there, and his first. It was the perfect vacation from humid 90 degree West Virginia. We had beautiful weather in the mid 70s all week.
We spent our first day in downtown Seattle. Of course we had to go to Pike Place Market!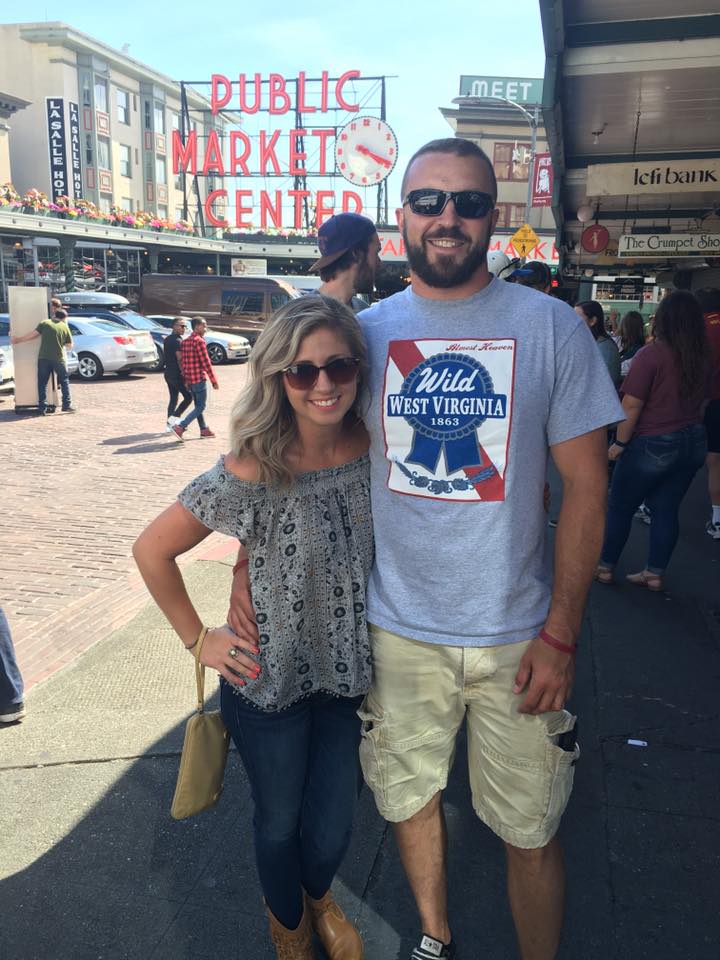 Our second day we went on a long hike which lead to this beautiful view of Snow Lake: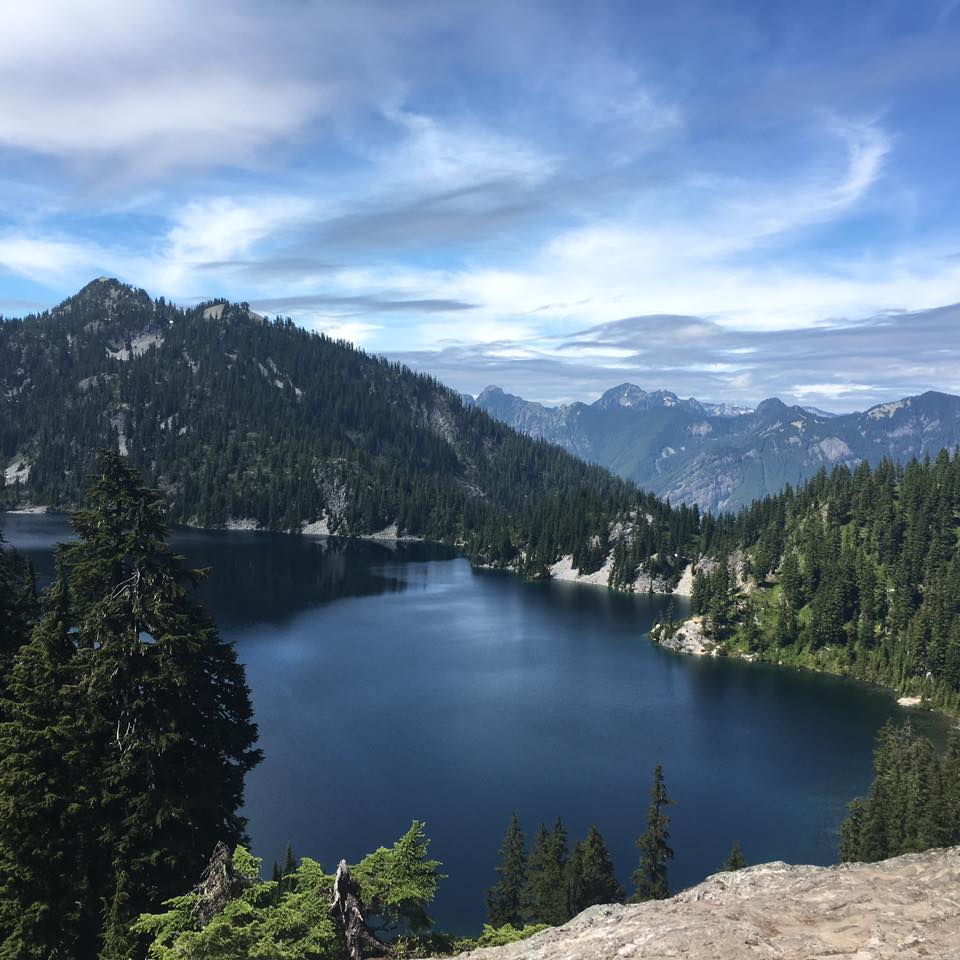 We also traveled to Mt. Rainier and spent some time hiking around on the active volcano!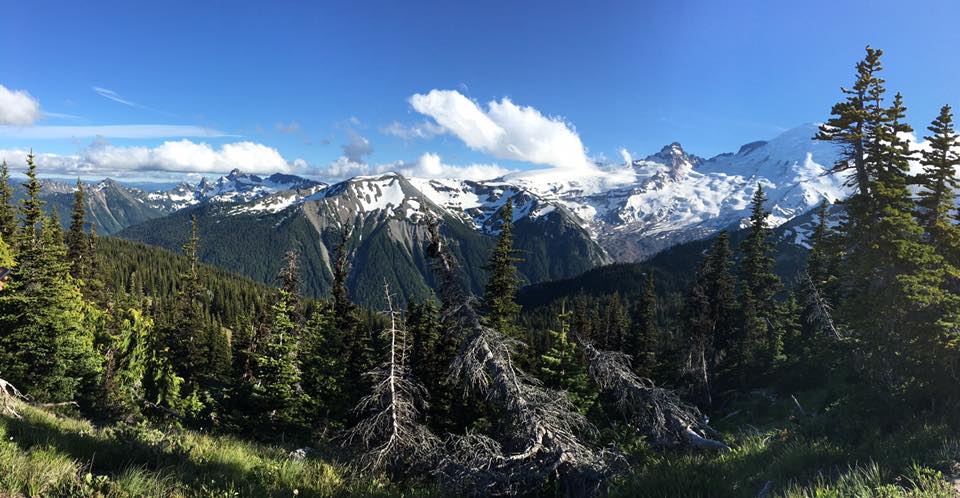 We spent the rest of the time enjoying their charming town of Issaquah. It has neat little shops and restaurants with beautiful views of the Issaquah Alps and mountain bike and hiking trails close by.
It was such a great trip; we didn't want to leave. We are looking forward to visiting again soon!
Now it's back to work! Kristen and I have been making some progress on our "This is How We Roll" quilt by Michelle Joyner (Spring 2015 back issue). Here is a picture to refresh your memory!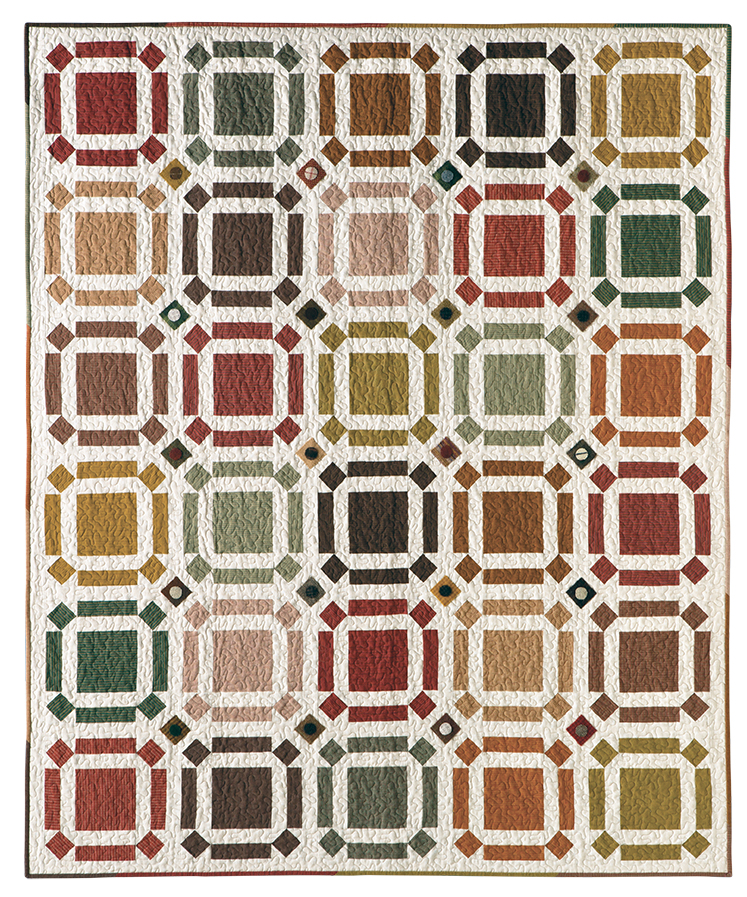 We have about half of our blocks sewn together and will post more progress as we go! Here are my blocks so far: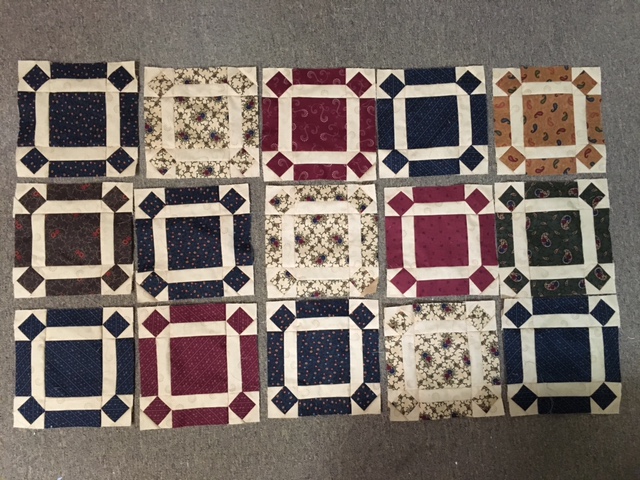 I'm very excited to get this done. I am using the Paisley Park fabric line by Kansas Troubles. It will be my first quilt!