Jeni has a handful of hand-quilting projects in the works. I envy her nice straight stitches. I started hand quilting several years ago when I discovered the ease and informality of being able to quilt anywhere--even while tent camping! My stitches are far from perfect, but they do have personality.
The pretty quilt above is a Jo Morton design, and illustrates Jeni's small-stitch hand quilting.
Below is Jeni's hand-quilting method (on two of Cheri Payne's designs), followed by images of her big-stitch hand quilting:
I mark with a quilters chalk pencil and a ruler.

I usually quilt an outline around my appliqué, and then quilt the lines.

See on the back, how I let some of the knots show, for an extra primitive look. The knots can be buried, but I like them showing on the back when I use pearl cotton and big stitch!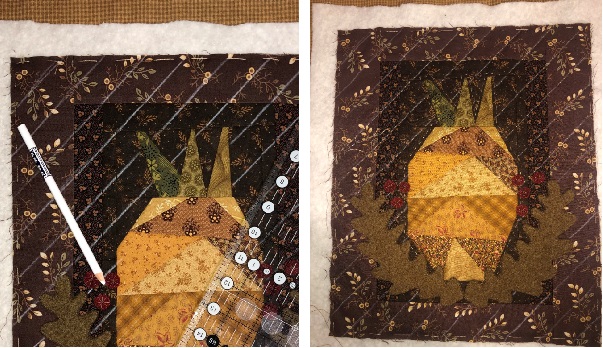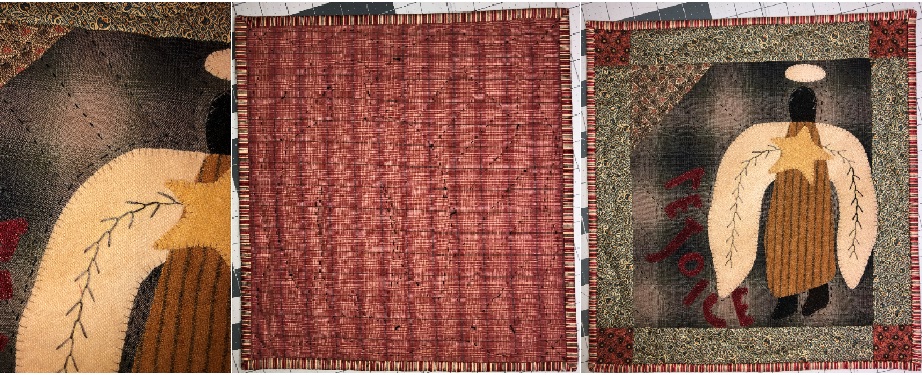 Here is a sneak peek of Jeni's Fall issue quilt, on the frame, and stipple quilted.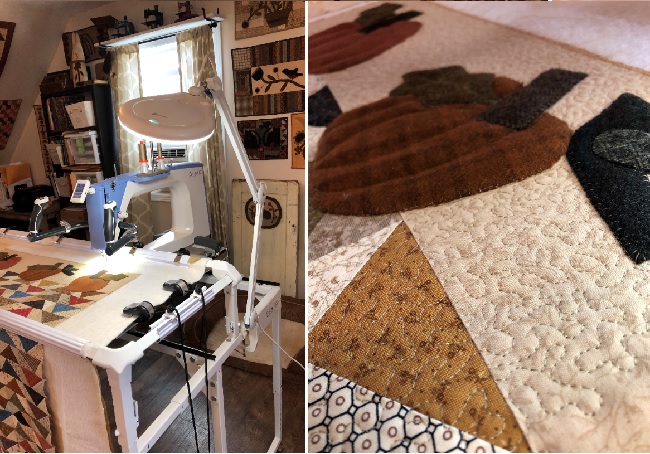 Next week I will attempt to make Kay Harmon's Nestled in the Woods, at break-neck speed, all by machine (except for the appliqué). Jeni will teach me how to quilt by machine!