Posted by Sandra on Jan 13th 2022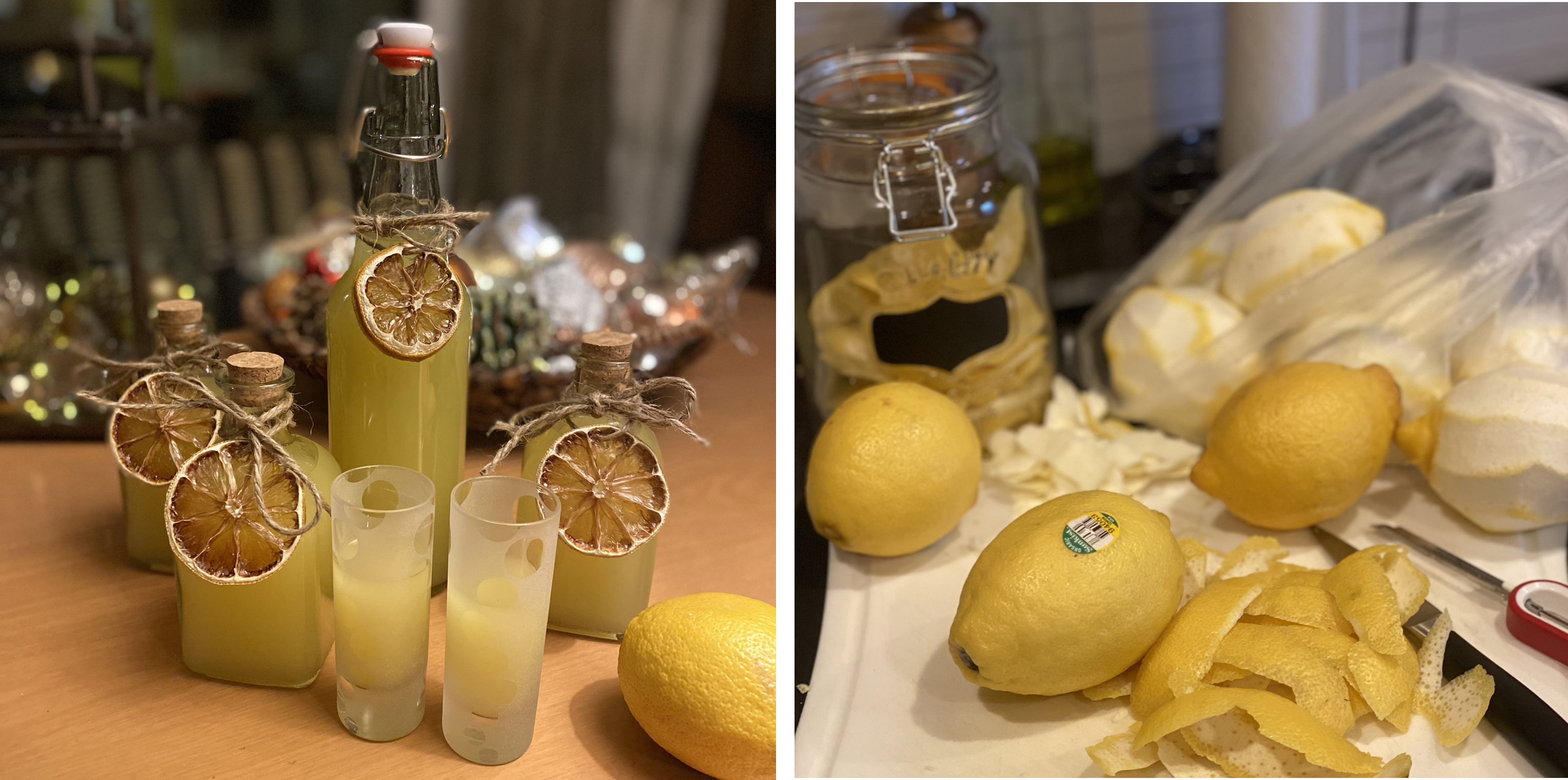 My father was first-generation Italian, so we have many holiday food traditions: making biscotti and pizzelles for Thanksgiving, stuffing and folding cappelletti at Christmas to serve in broth, and beginning a meal with pasta fagioli with homemade noodles whenever possible.
But limoncello was never a part of our holiday routine. I vividly remember my first trip to Rome: arriving at night, somehow finding our room near the Vatican, and going out to find a casual place for a late dinner. We ate pizza outside in the high heat, and at the end of the meal the waiter brought us each a small serving of chilled limoncello, gratis. Sweet, tart, and ice cold, it was the perfect refreshing end to the first day of what became a fun adventure. I was hooked!
Since then, I have yet to find a good commercially-available bottle of limoncello in my area (most are just too sweet), so it's become my personal tradition to make my own to give as Christmas gifts—it's the perfect host gift for holiday dinners and it's great to have an extra small bottle or two on hand to reciprocate for those "surprise" gifts from friends.
My recipe wasn't handed down by Nonna, but was Frankensteined from different online references. The limoncello needs about 3 weeks to steep, so I start my holiday batch during Thanksgiving weekend. I generally make 3 batches, but here is the single recipe—multiply as you wish! What you'll need:
10 organic lemons (since only the peel is used, it's well-worth springing for organic: they are not coated with a wax preservative, and they won't have topical pesticide remnants). If the organic lemons look small compared to regular lemons, buy an extra few.
1 750 ml bottle of grain alcohol such as Everclear. (High proof vodka is also fine, but the higher alcohol content and more neutral flavor of Everclear makes a better final product, IMO)
1.5 C granulated sugar (white sugar is fine: raw sugar will discolor the final product)
First, trim off the skin from the lemons in strips with a paring knife or vegetable peeler. Remove any extra pith from the back of the peels with a sharp paring knife (as best you can, it doesn't need to be perfect!). Place the peels in a glass jar and cover with the bottle of Everclear or vodka. Close the bottle lid and let steep at room temperature for 3-4 weeks.
When the time has passed, strain the peels from the liquid. Discard the peels.
Make a simple syrup by mixing the 1.5 C of sugar with an equal amount of water in a saucepan. Heat, stirring occasionally, until the sugar totally dissolves. Let cool completely to room temperature.
Add the sugar syrup in quarter to half cup amounts, tasting for sweetness as you go (the limoncello will take on a slightly opaque yellow color when the sugar is added). I prefer a more tart limoncello, but you might like it sweeter!
Bottle and decorate. I found small, pretty, stoppered bottles at JoAnn that hold about 1 cup each, and I used simple twine and some oven-dried lemon slices that I made (citrus-drying instructions are widely available online). Then gift away!
You'll want to keep a bottle for yourself—store it in the freezer for a refreshing digestif on its own. Or use it to make one of many tart cocktail options before a meal.
Bonus: After getting the lemon peels and alcohol steeping, you'll be left with at least ten pith-covered whole lemons. I squeeze them all and put the strained juice into ice cube trays in the freezer. Voila, "fresh" lemon juice is at the ready for recipes, or to use as festive ice in your club soda and cranberry juice mocktail with a rosemary sprig as a swizzle stick.