Posted by Sandra Salamony on Apr 14th 2022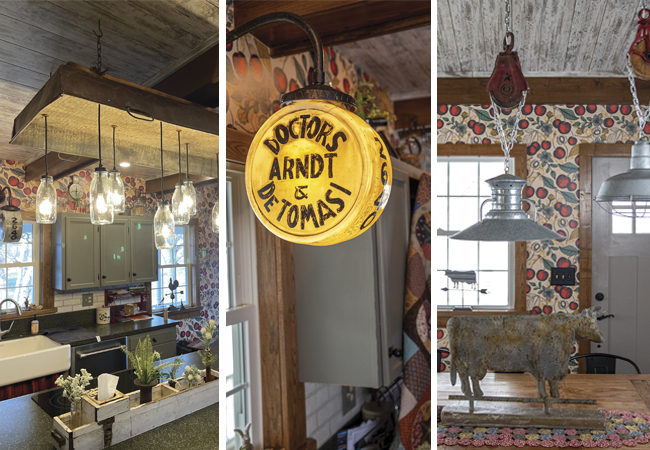 Our photoshoot for the Summer issue had an extra element of excitement because we didn't know if we'd be having the photo shoot at all until that morning! Our host, Sue Hubbell, is a registered nurse who was present at all her grandchildren's births. One of her daughters was experiencing signs of approaching labor, and Sue was ready to drop everything to be there!
Sue and her daughter Sadie Merchant fulfilled a life-long dream last Fall when they opened Myrtle and Maude's, a seasonal farm market featuring fresh produce, local gifts, and new and vintage decor. They also feature family-friendly events such as tractor-drawn hayrides through their working farm (Orchard View Farms, where they grow apples and cherries). Give them a visit if you're in the Traverse City, Michigan, area during their open season. Check their hours at myrtleandmaudes.com or follow them @Myrtleandmaudes.
Their spring opening for 2022 was Easter weekend, and they featured a pancake breakfast with the Easter bunny. To add extra excitement, mother nature brought the wind, and the breakfast tent blew away!
We held the shoot at Sue's farmhouse (on the same grounds as the market), and it was filled with beautiful collectibles and vintage charm. We were most impressed with her inspired lighting design (photo at top). Some vintage pieces are rewired and repurposed, such as the streetlight for a doctors' practice; others were assembled from scratch into beautiful overhead displays.
Though we held the shoot mostly in Sue's home, we did venture through the thick winter ice to a couple outbuildings (See below). We admired the barn star that daughter Sadie painted years ago, and watched as farm hands were busy stacking wood—there is always something to be done on a farm!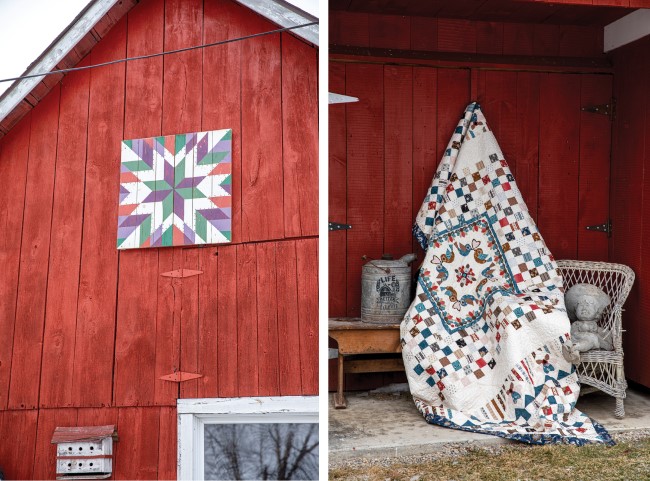 Of course, there was a sweet dog, Pippi, and Sue suggested a very delicious restaurant for our take-out lunch. Sometimes it all comes down to dogs and food to keep us going all day.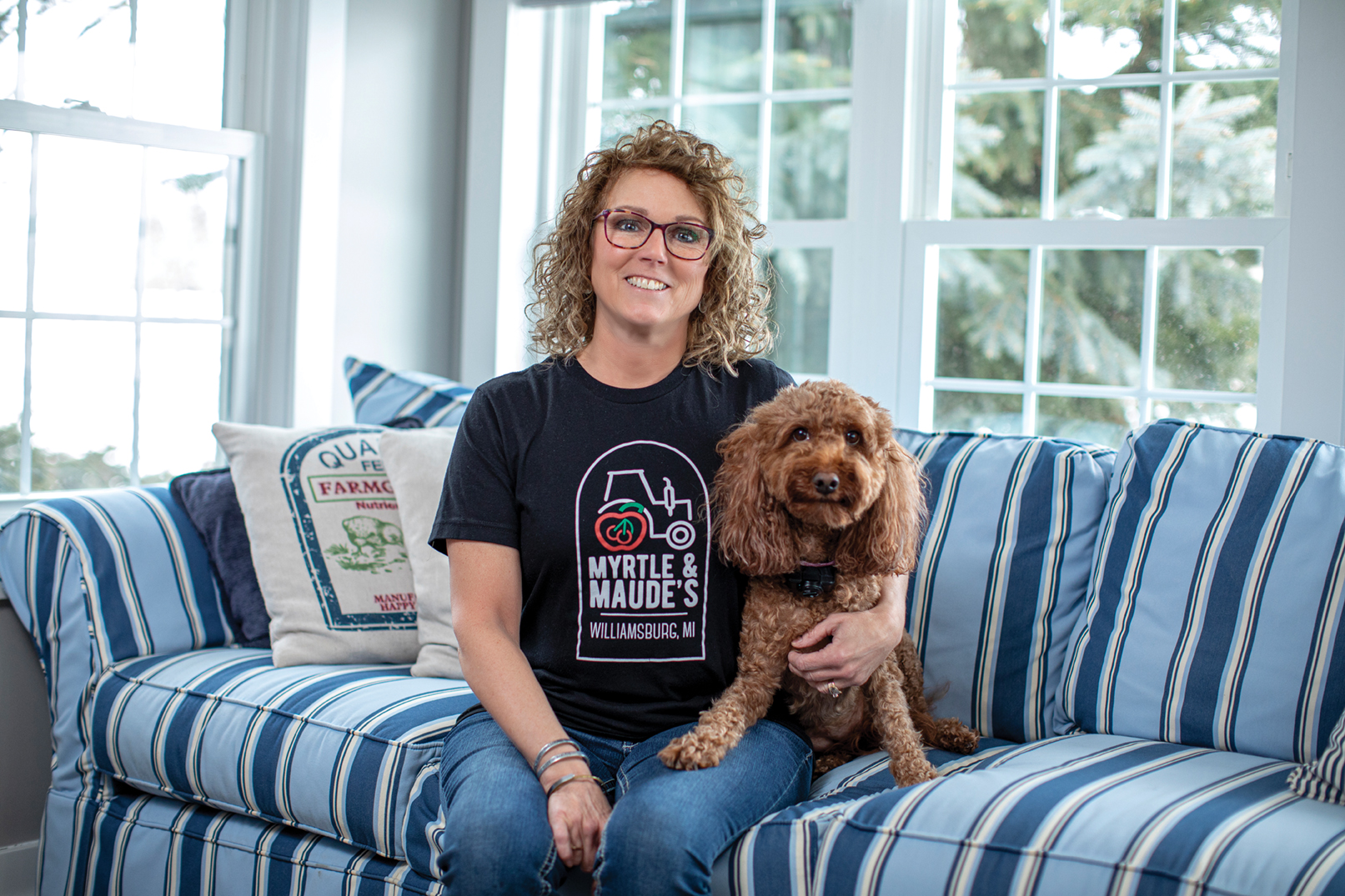 Finally, for those who are wondering, the family welcomed Marigold ("Goldie") soon after the shoot.
Thank you, Sue, for hosting this issue!