When I saw Kay Harmon's Nestled in the Woods quilt, I knew I had to make it. So why not make it for our Fall issue Do-Si-Do feature? This week I ordered the kit from Sew Graceful Quilting, a wonderful quilt shop that sells Kay's patterns and kits. I can't wait to get it!
And I can't wait to start the quilt! This will definitely push all my other projects aside, but it will be worth the accommodation.
Here are the matching pillows; I don't think the pillow pattern will be in the magazine, but you'll be able to get the pattern, and possibly a kit from Sew Graceful Quilting.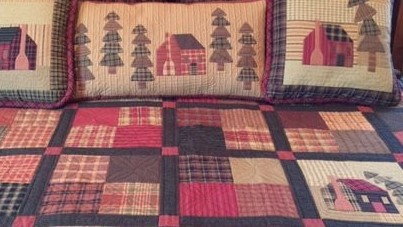 Kay and I have a lot in common, including a love for the outdoors. I love the mountains of West Virginia; can't get enough. I have a little cabin nestled in the woods of the Monongahela National Forest. I try to get over there a few times each month. Regardless the weather, it's always a joy to be there.
Last weekend, I went over with my daughter, Leah (many of you know Leah because she used to work for Homespun Media), her husband, and their sweet little 2-year-old daughter, Maddie. My granddaughter!
The weather was beautiful, so we decided to drive up to Spruce Knob, the highest point in West Virginia. As the crow flies, it's not far away from my cabin; maybe 12 miles. But it takes over an hour to drive there because of the mountains and windy roads.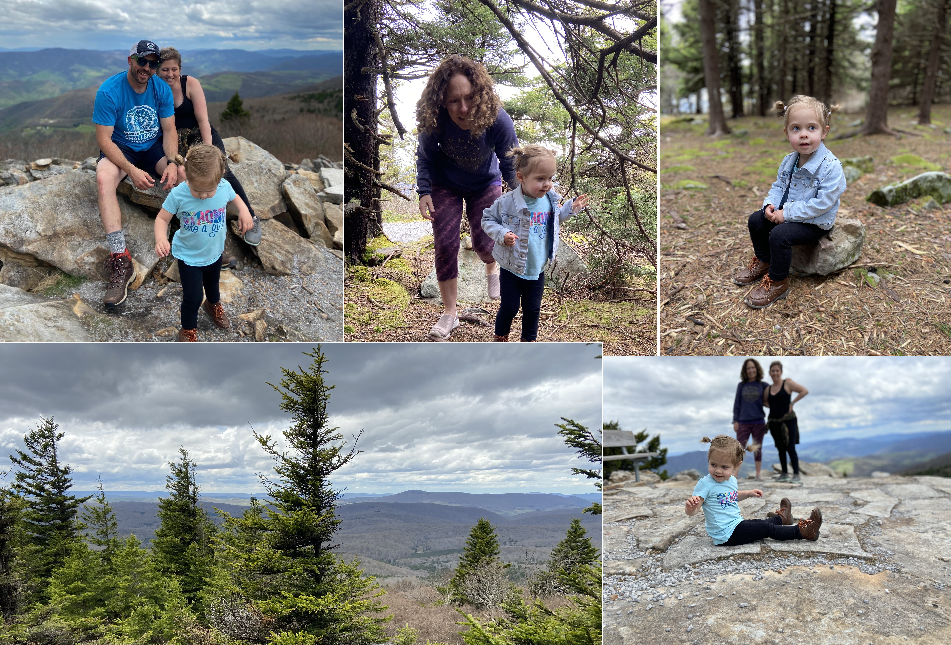 I can't wait to go back! I guess I have the best of both worlds, because when I'm not in the mountains, I'm on the Ohio River in Williamstown, West Virginia. How lucky can one girl be?
Stay tuned for more posts as I make this scrumptious Nestled in the Woods quilt.