**THIS IS A DIGITAL DOWNLOAD** Our very first issue of Quilts We Love! We are proud to feature the best quilt projects from the past, from all your favorite designers!
In this first issue:
Phyllis Paul, Julie Hendrickson, Sheryl Johnson, Jan Patek, Lynda Hall, Linda Sawrey, Cheri Payne, Dawn Heese, Jenifer Gaston and Laurel Arestad.
Quilts We Love is published by Homespun Media, LLC...the same folks that bring you Primitive Quilts and Projects Magazine!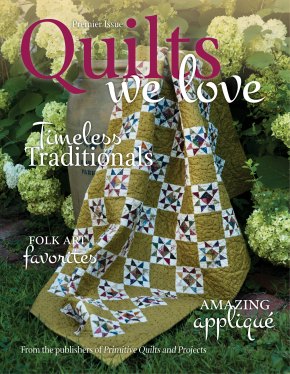 Love this magazine.

A perfect selection of prim patterns...digital makes it so easy and adds no clutter!